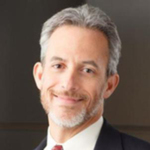 Title
Chapter 18: Accomplishments at MD Anderson and a New Career Opportunity
Description
Dr. Fisch then talks about his plans to leave MD Anderson for a position as Medical Director of Medical Oncology Solutions at Ames Specialty Health in Chicago, Illinois. He notes that, with changes at the institution, general oncology and cancer control are not top priorities, and he wanted a new opportunity to rise to the next level.
Dr. Fisch talks about the skill set he will bring to Ames, where he will be assessing value-driven quality care. It is also an opportunity for him to learn a great deal, saying "It will be like doing a fellowship in managed care" and give him an opportunity to have an impact on care.
Identifier
FischMJ_02_20150213_C18
Publication Date
2-13-2015
Topics Covered
Professional Path; Character, Values, Beliefs, Talents; Personal Background; Professional Path; MD Anderson History; Growth and/or Change; Obstacles, Challenges; Institutional Politics; Fiscal Realities in Healthcare; The Healthcare Industry
Transcript
Tacey Ann Rosolowski, PhD:
When you look back on—since you've been involved with this, I mean, arguably since 2004 with the Community Clinical Oncology Program, and then since 2008 when you took over as interim head, and then 2009 formally head, I mean, as you look back over that span of time, what are you really proudest to have accomplished with this department?
Michael Fisch, MD:
Well, I'm proud of the faculty that have come into it with energy and skills and a lot of healthy goals, trying to do good science, to give good care, and to make a difference, and watch them come and be successful, you know, exercise their skills, implement their vision, show resilience for things that didn't work perfectly, or ability to escape through the ups and downs of any growing programs. But each of these realms have been successful. They've grown and succeeded and produced grants, papers, good care, generated developmental funding and other investments. The institution hasn't discarded and distanced itself from any piece of this. It's really embraced it all. So that didn't happen by magic. That happened because the faculty were successful. So I'm proud of that, but it's sort of like a parent. You know, I'm proud of my children, but my children's accomplishments are not completely the making of—you know, I have some influence and pride in it, but they're successful because they made themselves successful, you know, and you try to raise them and influence that, and I feel the same about these programs. I try to recruit people and inspire them and set them up to be successful and enjoy their success, and what attribution I had to their success is often not that important and not that easy to figure out either.
Tacey Ann Rosolowski, PhD:
I'm curious how you feel you've evolved as a leader over this time, because, I mean, as you were describing the challenges that you were [unclear], my god, I mean, talk about an infinity of moving parts. (laughs)
Michael Fisch, MD:
Yes, I've always been attracted to complexity, but this has been wildly complex, wildly complex. Again, I remember some specific advice. If I had two phrases, again, in the whole leadership period, the first one was when I first took the job—and I think I already said this—that Dr. Hong said, "Your job is very easy: healthy goals, step-by-step processes." And I think I've thought about that all throughout, and that has rang true. But another thing he told me at one point in my tenure here is, "Mike, you've got to learn how to lose. You've got to learn how to lose." And I've always remembered that phrase as well, and I think about that. And learning how to lose means having a certain kind of patience for things not be being right or the institution not being ready to implement your vision, even though it's clear to you that something should happen, that they're not going to do it. Or even sometimes just flat-out bad behavior, just things that just go astray. Somebody says or does something that you think was a mistake. And you have to play through those things. In my sports analogies, I translate that into, like, I imagine like a basketball player who has somebody tugging on their shirt, and the referee doesn't always see it. You're either distracted by that, get angry about it, get angry at the referee, get angry at the player and get out of your game, or you somehow figure out how to play through that. You might not like it, but if you can't play through getting a bad call or getting hassled or picked at in ways that you think shouldn't happen, then you're too frail. You're not going to be successful. So you've got to learn how to lose means you've got to learn how to get a bad call or get interfered with on a play and still make the play, or make the next play. (laughs) Make the next play. So I think I have learned a lot about that resilience, learned too many things the hard way, and that makes me think of other advice I got from George Sledge, who was faculty at Indiana University, a breast oncologist, a brilliant guy, and he became ASCO president, who's now at Stanford. But at one point, George, who is incredibly well read and sort of a Renaissance man, I was in clinic with him seeing breast cancer patients, and he quoted Otto von Bismarck, and he said that Von Bismarck said, "Only fools learn by their mistakes. I learn by other people's mistakes." And I love that quote, but it haunts me in a certain way because so many of the things that I learn and that we all learn literally do come from things you wish you could take back.
Tacey Ann Rosolowski, PhD:
Tell me about this next opportunity that you're taking, because you're leaving the institution soon.
Michael Fisch, MD:
Yes. So I'm leaving the institution. Today's a Friday, so this next Wednesday, the 18th of February, is my last day at MD Anderson, and I will start working the following Monday, the 23rd of February, for a company called Ames Specialty Health. This is a company that is located in Chicago and is a wholly-owned subsidiary of Anthem, the health insurer. And my job will be to be the Medical Director of Medical Oncology Solutions, and that essentially means working with teams of people who know this business and trying to drive high-quality, high-value care in oncology.
Tacey Ann Rosolowski, PhD:
Why did you decide to leave the institution, leave MD Anderson?
Michael Fisch, MD:
I decided to leave because I was restless for a way to creatively apply my skills and also sort of realizing a career has certain segments. Like if I look at my career as a stock, I feel like my stock was high, but I couldn't figure out that the next peak would be straight up. It seemed like it was getting flatter. General Oncology here, the other programs are growing up and are more self-sufficient, so the generalist piece that you need the chair to have a vision around was not as acute. The institution is in a phase where there's complicated and important opportunities in genomics and immunotherapy and need to, in a sense, completely revise our electronic medical records system, converting to Epic by March of 2016. I think we're really trying to figure out how to change a lot of other things in the workforce, you know, what titles do we need to do what jobs to deliver care in the environment that we're in. So there's a lot of complicated forces in the institution, and General Oncology, Cancer Control, Supportive Oncology are really not at the top of the story here right now during this part. So I felt like my stock here was high, but when your stock is high is the right time to sell. So I would sort of sell high, and then see if I could buy some other stock that seemed in a way low, not very low but lower, that I could rise to the next level. So this was an opportunity to find a company that would say to itself, "Somebody that has broad understanding of general oncology is very useful to us. Somebody that understands palliative care and research-integrated care and patient-centered care and is interested in quality issues and has some track record." We haven't talked about that aspect, but quality is something that threads across disease and has been integral to some of the things we've been doing in General Oncology as well. I've been part of the Ad Hoc Quality Planning Committee at MD Anderson as well. So this confluence of things, interest in quality, supportive and palliative care, general oncology, research-driven care, that's a great platform to work for health plans. And a health plan will say, "Gosh, we have this number of million members." I'll make up a number, 10 million. "We have 10 million people in our health plan, and when we look at the details, seven out of every 1,000 people are getting treated for cancer, and maybe two or three of them are towards the end of life. Are we giving good care to them? What do they need? What does quality care look like? What are we spending on them? Are we getting our value of our spend, and how are we going to figure that out? How are we going to drive making sure we get the right care for the right person at the right time, and if our principles are we want effective care, we want it to be safe, we want it to be consistent with guidelines and norms, and we want it to be cost-effective, and taking all that into account, how do we get it right?" That's a very hard puzzle to solve. That's a hard job. And if you're a health plan in Rhode Island or in Alabama or California, are you going to hire oncologists in all these places to do that? It becomes expensive, so you start to work with companies that can help you. Also I realized that there's a lot to learn, sort of like looking under the hood of healthcare. Like a guy's been driving around the healthcare vehicle finally looks under the hood and tries to figure out how it works. But to make all this stuff work, you start understanding the regional variation of the culture of how cares are given, how it's structured, how medical policies are put together, and then how do they exactly execute on the medical policies? Like how do the oncologists know what the medical policies are of each plan of the patients that they're taking care of, and what technology is being used to help support the decisions of the treating teams around this person's health plan, and how are patients understanding the financial consequences of the treatments and their real choices? How are oncologists understanding the real costs of the care, so that if there are sixty-five different ways to treat non-mutated metastatic lung cancer that are consistent with NCCN guidelines, but maybe there are six or eight of them that are particularly high value if you take into account efficacy and safety and guidelines and costs, do they know which ones are high value? How will they know? Have they been trained to know this, that one regimen is $65,000 for twelve weeks, and there's a choice that's $20,000 for—and that the survival outcomes and safety are very similar. But how would they know that? Do they know that? And can you put systems together to help them understand that? And do they understand the consequences on that patient and family, that maybe a person who spent their whole life saving money so their kid can go to college, if they get put into the wrong therapy and they have a big copay, they're changing the family legacy for an incurable disease. Do they know that? Do the oncologists know that? Are there choices around that? What are the goals of care? How do you bring these things up? How do you drive value? So there's a lot to this, and I remember thinking it'd be like doing a fellowship in managed care and value-driven care, that I will learn a lot of things that I don't know and I'll have a chance to try to influence care for the better towards the aims of the Institute of Medicine that I've become interested and familiar with, that I want care that is safe and effective, timely and patient-centered and equitable and efficient. We're always working towards that, but there are ways to work towards that from this other sector that require teamwork and skill. It's a different kind of interdisciplinary team. Maybe they're business analytics people, maybe they're actuaries, maybe other people who are highly familiar with the economics and the pricing and government policies, and they know the culture of the health plan and the evolution of care in a state. There's many things to know that I've never thought of, so I'm going to have a whole new spectrum of contacts, a new view of healthcare as it applies to cancer care. And I remember thinking, "I've got my own health plan card in my wallet. If I have to go to the emergency room or advocate for my family," and I remember thinking behind that card, there's some sort of plan. If I got multiple myeloma or some other—if I needed a bone marrow transplant for leukemia, I'm thinking that this card somehow will have it right, that if I needed something, that they'll give it to me. They won't just say, "That's expensive, Dr. Fisch. We don't like to pay for expensive heart transplants." If that's what I need, I would expect then they're going to want to give it to me, not just say no. But I also know that if they tried the heart transplant or bone marrow transplant way too many people, then they'll be charging me way too much for that card, and I don't want to spend all my income overpaying for the unskillful use of healthcare in a whole plan. So how do I get that right? I'm counting on these—somebody, that my per-member per-month fees are appropriate but still give me what I should want, according to the Institute of Medicine. But that's not easy. I remember talking—when I was a resident and I first got my first paychecks for whatever, $20,000, I went from always having no money to having some money, and I thought, "I'm supposed to know what to do with this money. I'll talk to my uncle's financial advisor, because he'll let me dial him up." I remember asking him on the phone what I should do with some very small amount of money, and he said, "Well, what are you goals?" And I remember saying, "Oh, well, I want the biggest possible return with the lowest risk possible." And I could almost hear the palms slapping on his head, like, "Oy, this is what I'm starting with here." But it's like it's no chip shot to figure out how to do these things. These healthy goals are simple to state, but figuring out how to drive high-quality, high-value cancer care is a healthy goal. How to do it is not easy, and people will have to be creative and will have to be team oriented, and things will separate based on how well that gets done. I remember thinking, I sort of thought about my health card, and I thought, "I hope there's somebody who's kind of like me, with my attitude and approach and maybe good background, on the other end of this health plan, who's trying to get it right. I'll feel better if there's somebody like me." And then, well, why not me? I'll learn things, I'll try to do some good things, and if I'm good at it, if things work out, then that'll be great and I'll contribute that way. And if they don't work out, I'll learn something, kind of like Michael Jordan learned that baseball is not an easy game and maybe basketball is the game he should come back and continue to play. But Michael Jordan came back very much energized and ready to be successful at his main sport. If that's how it turns out, then so be it, but I suspect there's plenty to apply in what I know and in sort of taking advantage of my unusualness of this kind of eclectic concoction of experiences and skills. That unusualness is beginning to not be easy to translate into anything here right now. It's all a matter of timing, but that unusualness sort of played out a certain way. But right between now and, say, the next thirty-six months, it doesn't seem like there's an obvious way for me to parlay that unusualness into something other than some extra weight and some organizational heavy lifting that could be done by others as well. But the unusualness could be much more valuable in a different place. So anyway, so it has, to me, not so much to do with anything negative about MD Anderson, but just the evolution of a career that's ready to move on. And in sports you see this happen to certain kinds of players, too, that they have skills that don't fit the team that they're on, that is certain that did but don't, and then they go to another team and many times there's this addition by subtraction. The team that they're on gets better because they left, and the team they went to got better because they came. So I literally think that's going to happen, that General Oncology and MD Anderson are appreciative of what I've contributed, will literally improve by my subtraction in a paradoxical way, and I will improve and Ames will improve by my addition. And it seems like a cool thing, and we'll see. I've also learned that things that seem emergent and obvious are sometimes not what they seem, and life is humbling and cancer care is humbling, and so I'll just have to keep open to what will happen. But I try to teach my son to have that same sort of attitude about whatever he's doing, that nobody can tell you what's going to happen or how things will turn out, but you try to make some reasonable judgment and start there.
Tacey Ann Rosolowski, PhD:
Well, it's an exciting next step, and I wish you luck with it.
Michael Fisch, MD:
Thank you.
Tacey Ann Rosolowski, PhD:
And we're actually a little over time right now, so I want to make sure that I let you go so that you can continue with your busy day since your last day is coming so quickly.
Michael Fisch, MD:
Okay, yes. Well, thank you.
Tacey Ann Rosolowski, PhD:
Thank you. And I am turning off the recorder at about five minutes after twelve. Thank you very much, Dr. Fisch. (end of session two)
Recommended Citation
Fisch, Michael J. MD, MPH and Rosolowski, Tacey A. PhD, "Chapter 18: Accomplishments at MD Anderson and a New Career Opportunity" (2015). Interview Chapters. 841.
https://openworks.mdanderson.org/mchv_interviewchapters/841
Conditions Governing Access
Open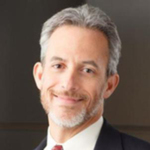 COinS