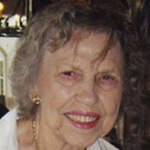 Title
Chapter 05: Creating an MD Anderson Annex to House Patients
Description
Mrs. Harrison explains that she purchased a very large home after her husband died and patients coming in from out of town stay with her. One woman gave her two robes to keep in the guest room, embroidered with "MD Harrison." This is "another step in her love of Anderson." Mrs. Harrison then describes the accommodating nature of people who work and volunteer at MD Anderson.
Identifier
HarrisonK_01_20130528_C05
Publication Date
5-28-2012
Interview Session
Topics Covered
The Interview Subject's Story - The Volunteer; The Philanthropist/Volunteer; Patients; Contributions; Activities Outside Institution; Offering Care, Compassion, Help; Institutional Mission and Values
Transcript
Karen Harrison:
—contribution that has meant a lot to a lot of people This doesn't have anything to do with the art project, but when I bought this house, I had lived in Bunker Hill Village in Memorial, and all the years that I went to Anderson, I drove in thirty or forty-five minutes to come. Well, after my husband's death and my vision was gone, I needed to be near my daughter. She lives here in West U [West University], so my son was encouraging me to buy this house, and I said, "It's too big. I don't need it. I love contemporary, but I don't need it, and it's too big, and I want to do something to help somebody." My son said, "That's a natural, Mom. Just buy it and make it an annex for MD Anderson." So you met the patients. I had done that. But that isn't meant to be in there. I'm just telling you. But I love the project, and one of my guests had real nice robes, a couple of them, for patients to use if they failed to bring one or something, and they had monogrammed on them "MD Harrison."
Tacey Ann Rosolowski, PhD:
(laughter) That's sweet. That's sweet.
Karen Harrison:
So that was fun.
Tacey Ann Rosolowski, PhD:
Well, that's a very innovative way of thinking about a move and how to set up a new place and to keep up involvement with this institution.
Karen Harrison:
Well, it made it a lot easier for me, and it's another step in my love for Anderson and my appreciation.
Tacey Ann Rosolowski, PhD:
Now, what do you think makes MD Anderson so special that it inspires that kind of commitment and feeling in people?
Karen Harrison:
Well, I find that everybody that works at MD Anderson is very, very accommodating. I went—I guess it was Saturday or something, the caterer was an inpatient, and I went to see him. The lights were off almost everywhere, and we couldn't find the right person to ask where his room was and so forth. People stopped what they were doing, led us around. No one ignored you in any way, and they were very accommodating. They're human. I'm sure there are mistakes made on occasion, but that's not what I see.
Recommended Citation
Harrison, Karen K. and Rosolowski, Tacey A. PhD, "Chapter 05: Creating an MD Anderson Annex to House Patients" (2012). Interview Chapters. 876.
https://openworks.mdanderson.org/mchv_interviewchapters/876
Conditions Governing Access
Open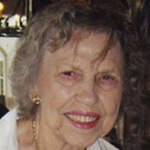 COinS