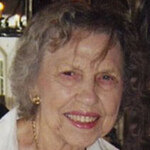 Title
Chapter 10: The "MD Anderson Annex"
Description
In this segment, Mrs. Harrison describes the "annex" she has been running for the past 8 years. She explains that she purchased a very large home after her husband died, acting on her son's comment that she could turn it into an annex for MD Anderson. She explains how she invited her first MD Anderson patient to stay with her, then recalls some of the other patients and families who have stayed with her over the years when they came into town for treatment.
Identifier
HarrisonK_02_20130607_C10
Publication Date
6-7-2013
Interview Session
Topics Covered
The University of Texas MD Anderson Cancer Center - An Institutional Unit, Program; The Philanthropist/Volunteer; Contributions; Patients; Patients, Treatment, Survivors; Dedication to MD Anderson, to Patients, to Faculty/Staff; Offering Care, Compassion, Help; This is MD Anderson
Transcript
Karen Harrison:
Since my husband's death—and I don't know whether you know any of this or don't know it, so I may be redundant—my eyes have gotten so bad that I can no longer drive, so I wanted to live closer to my daughter, and I lived in Memorial. All those years I drove in so far, the seventeen years I worked, and here I am ten minutes away now. But I like contemporary houses, and this was a contemporary house, and my son was encouraging me to buy it. I said, "No, I don't want to. It's too big. I don't need the room, and I want to do something for somebody." And he said, "In that case, Mom, buy it, and make it an MD Anderson annex."
Tacey Ann Rosolowski, PhD:
What does that mean?
Karen Harrison:
That means that I've now had about forty different patients from MD Anderson stay in my home. The package that you picked up was for the patient here. They've been here this time two to three weeks maybe, but they come different amounts of times. People ask if I went through Social Services—and as you're already aware, I look to God for my direction—and I just say, "Oh, no. God sends them." It is by word of mouth. The first ones that he sent—among the first—I don't say the first—was a minister, and they were here several months. They didn't want him more than thirty minutes away from the hospital, and they stayed with me for seven months. I guess my really first patient that stayed with me—I was with my daughter and her children in West University, the village, and had an ice cream. Someone rushed up and said, "May I sit here?" I said, "Yes," and the children are looking at the windows. It was at the table where we were, and the children were window shopping, so we said, "Yes, of course." She said, "I'm watching for the MD Anderson bus." There is one that goes to the village. My daughter said, "I think you've already missed it, but we can take you to the hotel," which we did. When we got her to the hotel, I tore the top of my check off with my name and phone number and all that and handed it to her, and I said, "If I can help you in any way, feel free to call me, because I do know the area, and I know Anderson very well." She thanked me, and the next morning before my feet hit the floor, she asked me where she could stay. I began with saying, "Well, why don't you try my house? But this is a trial. If you don't like me, or if I can't handle you, we'll part and go our way, but you are invited to come to my house." She came for eight years, but she did not last four, and she came from San Diego. My house was her headquarters. I stayed through the nights with her when she'd had surgery and things like that. She had a loving, caring husband, but he was at the age that he thought that his company might think they could do without him if he was gone all the time. He said, "If they knew all the money they'd spent on her, they'd just—" But her insurance was taking—his company's insurance was taking a lot of good care of her.
Tacey Ann Rosolowski, PhD:
Well, she's very fortunate to have that too. I imagine you had a real connection with her.
Karen Harrison:
Yes.
Tacey Ann Rosolowski, PhD:
Did she stay here continuously during those eight years or just back and forth?
Karen Harrison:
Back and forth.
Tacey Ann Rosolowski, PhD:
That's amazing. I would say that's really brave of you to give your number to a stranger like that, but it sounds like it's part of what you do as a person, as a volunteer.
Karen Harrison:
I guess I'm just—I don't know what. Another girl that stayed here—and her sister was with her—she was from Colorado. They were here two weeks or something at that time. One afternoon they came in with beautiful, white terry cloth robes, and they had "MD Harrison" embroidered on it. It hangs in the closet where most patients room.
Tacey Ann Rosolowski, PhD:
That's really great. Is your MD Harrison your big activity with the institution right now? Do you do other things for MD Anderson?
Karen Harrison:
It really takes most of the time that I have.
Tacey Ann Rosolowski, PhD:
What do you do to run the annex? What does that involve?
Karen Harrison:
They're invited to come and stay and to use my kitchen, and sometimes I end up doing things with them socially or cook the meal together, and one of them will do this and the other that and that sort of thing. Or sometimes they would prefer to stay more to themselves. My star patient now is clear of cancer for the last six years. He came, he and his wife and two children—a two-year-old and a four-year-old—they were here at least three months. His wife, when he was inpatient, she would go and stay with him, and somebody had to be here with the children, so his parents from Pennsylvania came and stayed some. Her parents from North Carolina also came. So I got to know the families and the patient. He was here in May, end of March or May, and he got his six-year checkup of no cancer.
Tacey Ann Rosolowski, PhD:
Wow, that's great.
Karen Harrison:
It was really good.
Recommended Citation
Harrison, Karen K. and Rosolowski, Tacey A. PhD, "Chapter 10: The "MD Anderson Annex"" (2013). Interview Chapters. 881.
https://openworks.mdanderson.org/mchv_interviewchapters/881
Conditions Governing Access
Open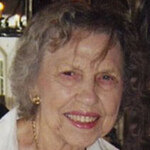 COinS