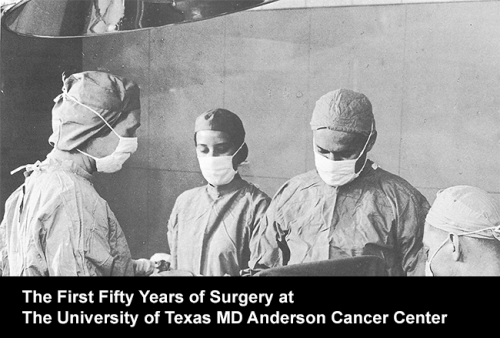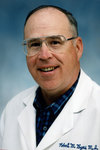 Title
Chapter 05: Discussion of Dr. Richard H. Jesse, Department Chief of Head & Neck Surgery, MD Anderson
Description
Discussion of the philosophy, work and life of Dr. Richard "Dick" H. Jesse, who served as Chief of the Department of Head and Neck Cancer during Dr. Byers' career at MD Anderson.
Identifier
ByersR_01_2019014_C05
Publication Date
10-14-2019
Publisher
The Historical Resources Center, The Research Medical Library, The University of Texas MD Anderson Cancer Center
Interview Session
Topics Covered
The Univeristy of Texas MD Anderson Cancer Center - Critical Evaluation; Human Stories; Portraits
Creative Commons License


This work is licensed under a Creative Commons Attribution-Noncommercial-No Derivative Works 3.0 License.
Disciplines
History of Science, Technology, and Medicine | Oncology | Oral History | Surgery
Transcript
Charles Balch, MD:
Can you give us a synopsis of Dick Jesse and his training or background and what he brought in the leadership role of the head and neck section?
Charles Balch, MD:
Dick Jesse brought—a man who was obviously a leader. He had a good sense of humor, but he loved to spit his tobacco in the spittoon sitting next to his desk.
Charles Balch, MD:
Really.
Robert Byers, MD:
When I came in to interview.
Charles Balch, MD:
[Redacted]
Robert Byers, MD:
Well, that's a myth. Don't assume that. So Jesse brought with him that family practice, get to know the patients. The patients loved him. He was a good listener. He also identified with them. He was a farmer kind of guy. He was a guy the patients loved. When I would be with him he would just exude. He said, "Byers, talk to the patients so that when they come back you have something to remember that you can ask them about or whatever." In his academic life he was mainly working with Fletcher, putting out stuff with him. They became quite a team, went around the country promoting radiation either preop or postop with surgery. He also in the OR was an excellent surgeon, so it was just a wonderful experience to have him as—and I realized that. It was tough for me to choose Jesse over Martin. Martin wanted me too. And Dick Martin was just—I mean he operated on my family. He was just God's gift to general surgery as far as I was concerned. But Dick Martin—
Charles Balch, MD:
Fred Ames has described him as the surgeon's surgeon.
Robert Byers, MD:
Well, not only that. He's just a person of incredible integrity and honesty, and just his whole persona was of a great person. Dick Martin [Redacted]
Recommended Citation
Byers, Robert MD and Balch, Charles M. MD, "Chapter 05: Discussion of Dr. Richard H. Jesse, Department Chief of Head & Neck Surgery, MD Anderson" (2019). History of Surgery - Interview Chapters. 16.
https://openworks.mdanderson.org/surgeryhist_interviewchapters/16
Conditions Governing Access
Open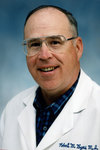 COinS