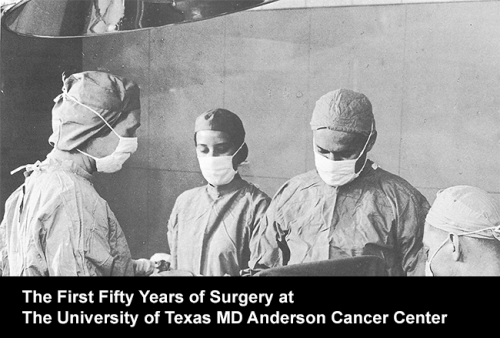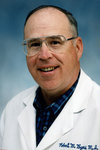 Title
Chapter 06: Overlapping Medical Specializations, Different Cancer Treatment Approaches, and Surgical Challenges With Thyroid, Parathyroid and Other Neck Components
Description
Dr. Byers talks about Thyroid and Parathyroid lobectomy "totals" versus just lobes, conflicting views of radical surgery versus combination cancer treatments, and his his "less than the radical neck" treatment "forte." He then covers surgical proficiencies needed for neck procedures, assessments of different medical specializations involved in the treatment of head & neck cancers, and challenges he faced as a head & neck surgeon doing Parathyroid surgery.
Identifier
ByersR_01_2019014_C06
Publication Date
10-14-2019
Publisher
The Historical Resources Center, The Research Medical Library, The University of Texas MD Anderson Cancer Center
Interview Session
Topics Covered
The Univeristy of Texas MD Anderson Cancer Center - An Institutional Unit; Devices, Drugs, Procedures; Professional Practice
Creative Commons License


This work is licensed under a Creative Commons Attribution-Noncommercial-No Derivative Works 3.0 License.
Disciplines
History of Science, Technology, and Medicine | Oncology | Oral History | Surgery
Transcript
Charles Balch, MD
Let me get back to your story. You finished in the head and neck training. You went on immediately. So you did not do any general surgery after that, it was always limited to the head and neck.
Robert Byers, MD
Head and neck, everything.
Charles Balch, MD
One of the areas of overlap was the thyroid and the parathyroid. How were those patients adjudicated within the Department of Surgery between the general surgical oncologists and the head and neck surgeons? Just parenthetically, to introduce it, Lee Clark gave a lot of lectures about thyroid cancer. So I wanted to ask you about his role in thyroid cancer.
Robert Byers, MD
He was the total thyroidectomy, he was the person who advocated you don't do lobes, you do totals. And that was directly against Memorial. We had a real running battle with Memorial. I said they'd never invented anything in their life. They were just technical people. They didn't use this, they just used this. Hands.
Charles Balch, MD
Not their brain.
Robert Byers, MD
We always were ahead of them in improvising and changing and developing and stuff. We developed combination treatments and stuff. They were always doing radical surgery, that was their forte. I worked on developing less than the radical neck. That was my forte. So it was always a conflict with them. And the thought with thyroid was we advocated total thyroidectomy, and it required a surgical expertise that many ENTs didn't have, and many just general surgeons didn't have. We knew where all the recurrent nerves were. We knew all the nerves. We were better.
Charles Balch, MD
And you had to be able to do a neck dissection.
Robert Byers, MD
And we could split the sternum if it had to. I split the sternum for thyroid stuff. So I had my general surgery background. And it was manifested in the thyroid. So parotids, some general surgeons did them, some didn't. But that was another expertise, the facial nerve and all that. So that was a battle with the ENTers. We were always fighting somebody, either Memorial, ENT, general surgery. We had all kinds of internal.
Charles Balch, MD
Within MD Anderson, the majority of thyroid and parathyroid came to the Head and Neck Department, not to general surgery.
Robert Byers, MD
It depended on who was referring them basically.
Charles Balch, MD
So both did that.
Robert Byers, MD
They both sort of—
Charles Balch, MD
Nowadays in the year 2019, it's still done between surg onc and head and neck, but both of them are experts in thyroid and parathyroid, correct?
Robert Byers, MD
I think there's common ground for both. The problem is a patient may need a laryngectomy to go along with their thyroidectomy. One of our trainees, Gary Clayman, became quite efficient in the thyroid. He sort of specialized on thyroid endocrine in head and neck. And of course in the parathyroid arena I think general surgery was ahead of the head and neck, in the parathyroid stuff, because a lot of it came out of general surgery from Miami. I forget the guy's name down there, but he was doing a lot of parathyroid stuff. And I think we were a little behind in what you had to do for the—find all four if you can.
But I think from an anatomical and a surgical expertise, we could find them. But we just didn't know how exactly to handle them, and how much to leave or not leave and all that kind of stuff. So I think we had some to learn. That's my career. Now I'm sure it's all been worked out better and everything.
Recommended Citation
Byers, Robert MD and Balch, Charles M. MD, "Chapter 06: Overlapping Medical Specializations, Different Cancer Treatment Approaches, and Surgical Challenges With Thyroid, Parathyroid and Other Neck Components" (2019). History of Surgery - Interview Chapters. 17.
https://openworks.mdanderson.org/surgeryhist_interviewchapters/17
Conditions Governing Access
Open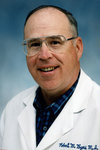 COinS