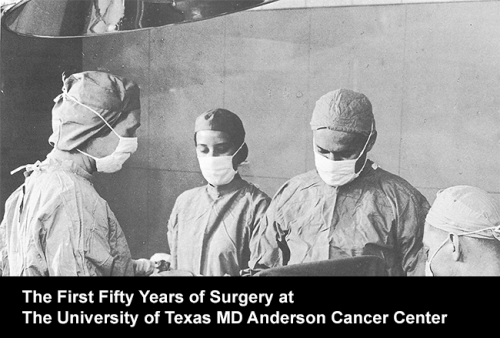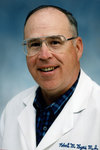 Title
Chapter 09: Differences Over Surgical and Radiotherapy Treatment Approaches in the Head & Neck Department
Description
Concerning treatment options for head & neck cancers, Dr. Byers talks about Dr. Oscar M. Guillamondegui and his surgical approach to minimize adverse treatment side affects observed with radiotherapy, and his role developing the modified neck dissection surgery. He discusses the competing radiotherapy approach supported by Dr. Gilbert H. Fletcher, who expressed concerns that incoming patients were not meeting with radiotherapists. Byers then talks about Dr. Randal "Randy" S. Weber's initial work at, and then return to MD Anderson as Chairman of the Head & Neck Department.
Identifier
ByersR_01_2019014_C09
Publication Date
10-14-2019
Publisher
The Historical Resources Center, The Research Medical Library, The University of Texas MD Anderson Cancer Center
Interview Session
Topics Covered
The Interview Subject's Story - The Clinical Provider; The Clinician; Devices, Drugs, Procedures; Institutional Politics; Controversy; Critical Perspectives
Creative Commons License


This work is licensed under a Creative Commons Attribution-Noncommercial-No Derivative Works 3.0 License.
Disciplines
History of Science, Technology, and Medicine | Oncology | Oral History | Surgery
Transcript
Charles Balch, MD
Yeah, that's another story.
Robert Byers, MD
Oh, I'm not going.
Charles Balch, MD
I understand.
Robert Byers, MD
Don't lead me down that path.
Charles Balch, MD
But let me go back. In the Head and Neck Department it was a multidisciplinary department. I mean care. So how did you integrate radiation and medical oncology? I know there are some apocryphal stories of Gilbert Fletcher was angry that the new patients were not being seen by the radiation therapists at one time.
Robert Byers, MD
Well, Jesse as I said worked hand in glove with Gilbert Fletcher. And therefore it was incumbent upon his people within the department to go along with that. Oscar and I thought that the radiated patient was a miserable patient if they were given definitive radiotherapy, particularly for their oral cavity.
Charles Balch, MD
Before surgery.
Robert Byers, MD
Particularly for the pharynx. They couldn't swallow and they couldn't eat and their tongue was—all kinds of osteomyelitis of the jaw and the teeth and everything. So we decided that hey, Fletcher, we can do it surgically too. And so we pioneered doing all the different things that you can do in the mouth and the larynx that didn't need to be radiated. And so there became a conflict between Fletcher and Jesse on one side and Oscar and I. And I think Helmuth sort of tried to put both feet on it, to be in Fletcher's camp as well as with Oscar and I. Politically he was I think savvy that way.
So Fletcher really got many times very disturbed with Oscar and I too. And Jesse to some extent. Jesse kind of had to deal with Oscar and I because we were on his staff. And we'd go in to Jesse and say, "Dick, you don't need to do all these. You don't need to have a patient seen all the time by the radiotherapist. We can do that. We can do it and they can be much better with the patient."
Charles Balch, MD
They won't have such a dry mouth.
Robert Byers, MD
Oh my God. Just a dry mouth would be nothing compared to all the teeth problems.
Charles Balch, MD
Osteonecrosis.
Robert Byers, MD
Yeah. So it put Jesse into conflict with his mentor—not mentor, but his colleague Fletcher. So I think it bothered Jesse to some extent. But he knew Oscar and I were—I think in his heart of hearts he knew we were OK, we weren't just crazy people, we were going to do—and we did it with a modified neck dissection too because people never had to say, "Well, I'm going to radiate him because look what you're going to do, you're going to mutilate his neck, you're going to take the nerve and yadda yadda."
Charles Balch, MD
And for the record, you were one of the pioneers of the modified neck dissection.
Robert Byers, MD
Well, that's kind to say. But I followed on the shoulders of giants, Ballantyne, others, and Jesse. I just was maybe more belligerent or more whatever. I used to fight with the ENTers all the time. Eugene Myers, Jeff Myers now, who's head of—isn't that ironic? His son now is head of the head and neck service, where we were constantly fighting with Pittsburgh and his father and all the people.
Charles Balch, MD
And would you say a word about Randy Weber who came?
Robert Byers, MD
Well, Randy is another wonderful, wonderful addition to the head and neck saga. That's this.
Charles Balch, MD
Yes. Who trained here and went off to Pennsylvania and then came back as the chair.
Robert Byers, MD
Well, he went off to Pennsylvania because of—I hate to say—Goepfert. Goepfert favored Gary Clayman. Gary Clayman was here and he was Mr. Everything in terms of volume of patients, worked day and night, get up at 3:00 in the morning, come to work. Randy was normal. So he went to Pennsylvania and became the chairman up there and did a fabulous job up there. And when Pollock and David Callender, who was former president of UTMB, they decided we go with Randy, not Clayman. Goepfert went with Clayman.
Recommended Citation
Byers, Robert MD and Balch, Charles M. MD, "Chapter 09: Differences Over Surgical and Radiotherapy Treatment Approaches in the Head & Neck Department" (2019). History of Surgery - Interview Chapters. 20.
https://openworks.mdanderson.org/surgeryhist_interviewchapters/20
Conditions Governing Access
Open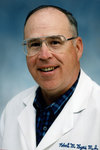 COinS