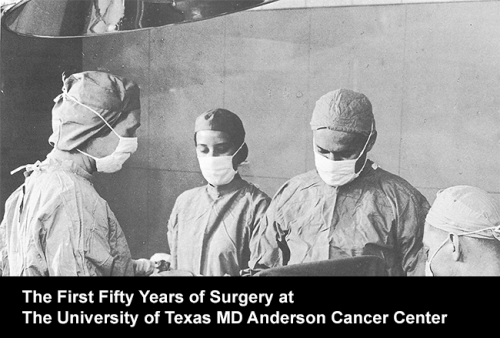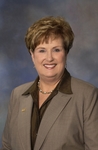 Title
Chapter 03: Building Collaborative Culture: The Division and Multi-Disciplinary Care Centers
Description
Dr. Balch and Ms. Sollenberger begin this chapter talking about the strategic planning activities in the Division that were formalized when Dr. Balch created the Executive Group of Chairs. They discuss the key role Ms. Sollenberger was able to play in smoothing over conflict among the physicians in 1992 and 1993, creating a watershed period for building a culture of collaboration in the Division. They talk about the promotion of values to build collaborative culture. Next Dr. Balch and Ms. Sollenberger discuss the multi-disciplinary care centers. Dr. Balch begins with an overview of the organizational model that R. Lee Clark brought to MD Anderson in the 1940s and later efforts to break up the MD Anderson tradition of surgery this created. They talk about the successful collaboration established between Dr. Eva Singletary and Dr. Gabriel Hortobagyi [oral history interview] in setting up a multi-disciplinary breast center.
Identifier
SollenbergerD_01_20190709_C03
Publication Date
7-9-2019
Publisher
The Historical Resources Center, The Research Medical Library, The University of Texas MD Anderson Cancer Center
Topics Covered
Building the Institution; Multi-Disciplinary Approaches; Growth and/or Change; Institutional Processes; MD Anderson Culture; Working Environment; Professional Practice; The Professional at Work; Collaborations; Leadership; On Leadership; Building/Transforming the Institution
Creative Commons License


This work is licensed under a Creative Commons Attribution-Noncommercial-No Derivative Works 3.0 License.
Disciplines
History of Science, Technology, and Medicine | Oncology | Oral History | Surgery
Transcript
Tacey A. Rosolowski, PhD:
Now I wanted to make sure that I wasn't confused in your answer when we were talking about the multidisciplinary care centers. Were you implying that the conversation about that started before 1994, that that was actually part of the conversation the minute you arrived at MD Anderson?
Donna Sollenberger:
No. There had been conversation about it. I think people weren't really envisioning what it would look like completely, and that's when we went over to—David Hone invited us, and Lucinda, to their house for Thanksgiving and Mary Ann Newman was there.
Tacey A. Rosolowski, PhD:
Right.
Charles Balch, MD:
One thing I will say is MD Anderson historically has done a really good job in strategic planning. Not just for planning but for a consensus building document, and that was done at all levels and certainly much better than I've seen at other institutions that I've worked at. It's really been a good planning tool but also a good communication tool.
Tacey A. Rosolowski, PhD:
When did you start? And I'm blanking on the date, when you got the division heads together as part of a group, to start strategic planning within the division.
Charles Balch, MD:
The department chairs in the Division?.
Tacey A. Rosolowski, PhD:
Yes, I'm sorry, the department chairs, yes.
Charles Balch, MD:
Well, we've been doing it before with some degree of reluctance, but also it's partly defining what are the core services at the division level that would actually enhance the functions at the department level but not take away their autonomy. So part of what we did was have an executive group where all the chairs were there. They saw all the budgets and one of the reluctance is sometimes the department chairs did not want the other people to see their budget or their productivity because frankly, they weren't up to speed with some of the other departments. But I think it motivated people --without us legislating anything-- to document their productivity in terms of number of operations, publications, grants and revenue, because everybody saw all the data for all the departments at the division level.
Donna Sollenberger:
That's one thing that I think evolved, because we hadn't gotten to the point where they saw everything yet. But that executive committee that he formed, we started being more and more transparent. Because you had a little bit of a fine line to walk because we had some chairs that absolutely did not want it shared and others who did. Then there were those who just, we had those who were supportive of the process and then those who were kind of the thousand points of veto.
Tacey A. Rosolowski, PhD:
How did you deal with that, the thousand points of veto?
Donna Sollenberger:
Well, most of the time, we were to where --I remember when I came in-- you were to a point where there was mostly support for where the division was headed. There were probably three, and I'm not going to name them, but three individuals who were—
Charles Balch, MD:
Who thought they should have been the division heads.
Donna Sollenberger:
Yes and they did mostly everything that was discussed. They were the dissenting vote, and I remember having a conversation with you in your office because we'd just had one of those meetings, and it was like a third time we brought the subject up and we couldn't reach consensus. So we had a discussion saying a majority can make the decision, and we need to move on, because we felt that they were beginning to feel as if they could block progress. So we said after that, that really, we were going with the majority, and I think that was a little bit of a turning point. I remember going around individually, talking to the three individuals about this, and I think they reluctantly, initially, reluctantly came along.
Charles Balch, MD:
I wanted to say for the record that I think the success of the Division was because
Donna Sollenberger:
became the neutral person. This wasn't about the politics of us at the doctor level, at the surgeon level, which was sometimes pretty significant. Donna really was the evening influence to say, "There's value in us working together, we respect your autonomy as a department chair. We want your opinion at the division level, in code leadership and let's define those things that we can do together at the division level that you can't do the same at the department level, so we had such things as the surgical indexing." We had the IT system with the local area server, which gave everybody access to computer power that they couldn't afford it. This is the days before laptops and things, it's really amazing. We did some things with the laboratory.
Donna Sollenberger:
Yeah, research, core services.
Charles Balch, MD:
Including glassware and other services for the laboratory that made things much more efficient, and then we had a learning resource center with a library and people in education that would be a resource for the training programs.
Donna Sollenberger:
Right.
Tacey A. Rosolowski, PhD:
What was about the date of this kind of watershed moment when you made the decision and went and talked to those three folks and kind of plunged ahead?
Donna Sollenberger:
Ninety-two.
Tacey A. Rosolowski, PhD:
And so it was really early.
Charles Balch, MD:
It would have to be '92 or '93, in that time, but I think over time, people gradually saw that there was some value, that they were engaged, they had a vote, but it's not veto power. It doesn't have to be unanimous.
Donna Sollenberger:
Also, it was in one of the early meetings after we agreed we were going to be transparent, we were going to get buried by the data. We were coming up on a budget, and so wanted to plan for what were the requests for physician, surgeon, and anesthesiology positions that we were going to request and each chair. I remember these because you had those meetings at six in the morning. I'm a night person, thought I was going to die. But anyway, we had this meeting and everybody brought their positions they wanted. Do you remember this? Then they talked through the rationale, and then when we got them all together and they presented, they actually prioritized. I remember somebody saying, "Well, I would move my position down if we could have that." So I think it was more --you know, it was a concrete exercise, but I think what happened philosophically is that it was representative of they could be stronger together than on their own.
Tacey A. Rosolowski, PhD:
You mean from an "I culture" to an "us culture."
Donna Sollenberger:
Yeah, yeah. So I thought that was, I think that piece of Surgery finally working together allowed us to move forward. When we left that we also said and if we do these priority lists then we need X number of radiologists. I mean we really talked about what else did they need that was not necessarily in our department, but if we hired all these people then that would drive some of the ancillary services. That, I think, made the process for the whole organization better.
Charles Balch, MD:
And then at another level, the division heads met with Jim Cox in the vice president, and so your point is very well taken. We could take on advocacy at the institutional level that they couldn't at the department level. Because remember at the time, Medicine was, all the departments were consolidated, and Irv Krakoff could bring the influence of a hundred medical oncologists compared to a department in surgery which might have 12 people.
Donna Sollenberger:
Right.
Charles Balch, MD:
You're not going to have political influence unless you can consolidate among the surgical leadership and represent some of the unique needs of surgeons that were different from internists and radiation oncologists. I think that was part of the benefit, that people saw we could leverage influence on getting institutional resources collectively that we couldn't do as well departmentally.
Tacey A. Rosolowski, PhD:
Was there also a sense that other divisions were seeing that the Division of Surgery had this collaborative culture and that that was something that was—was it positively viewed? Was it seen as a model. Because I'm wondering, that's quite an amazing statement, that people are willing to work together. Then when you start working up to the organization there's the possibility for alignment with institutional level mission and goals as well. How was that received?
Donna Sollenberger:
I felt like it was received well with the division administrators. That was where I was working at the time when I was in surgery. I think it carried over where the Division started seeing it, because now if we said we need three --I don't know, pick a surgeon. We need three more general surgeons. Irv [Krakoff] might say, well then if you're going to bring someone in new in GI and two others, or all three GI even, then Irv would say well if you're going to do that then I need to get some GI medical oncologists. So that discussion just kind of elevated --and this is just a word I've thought of because we actually named that process at [University of] Wisconsin because Ie used it again, and that was called, "cluster hires." We decided our investments weren't going to be made onesie-twosies, where someone gets hired but they can't really grow their practice because they don't have anyone to do the next steps after they've done what they can. We started saying we're investing in cluster hires at the other place, so that's really what it was, [hiring of a cluster of physicians to treat patients with a particular condition.]
Tacey A. Rosolowski, PhD:
Interesting.
Donna Sollenberger:
I can't remember if we also aligned research positions that we were asking for with that.
Charles Balch, MD:
We did begin to do that, yes, and especially at the clinical research level.
Donna Sollenberger:
Yeah, that's what I meant.
Charles Balch, MD:
If you remember when we hired Doug Evans and Jim Abbruzzese, at the same time, I paid for the research nurse that worked for the two of them on joint protocols.
Donna Sollenberger:
Right, both of them.
Charles Balch, MD:
That was some of the tradeoffs that we had, of starting to move from a vertical structure based on specialty, to a horizontal structure around programs. One other thing I think, for historical credit, we need to give to Irv Krakoff. Irv came a year before me. He was the first to really make the changes at the Division of Medicine level. He had his own detractors in those departments, but he did succeed, and the Division of Medicine was pretty stable by the time I got there and while we were having these discussions --and frankly they were a bigger group in terms of departments and faculty-- and as they succeeded, I think it helped us. We were the next biggest division, and so despite all the jousting back and forth about the politics, I think it prevailed because it demonstrated its value and eventually people came along. So, let me go back to one other thing that gets back to the care settings. About the time you came, we were the Department of General Surgery, which is historically, the way Lee Clark had named it for years. There were only a Department of Head and Neck, a Department of GYN, a Department of Urology, and then everybody else was the Department of General Surgery. I also remember Lee Clark was a chair of general surgery when he was in the Air Force, so that kind of was the organizational model he brought to MD Anderson. I think around the time that you came, we reorganized the Department of General Surgery into the Department of Surgical Oncology, and we developed sections of breast cancer, GI, melanoma and sarcoma. I remember we wanted to appoint Eva Singletary as the first head of a breast center, but Fred Ames [Division of Surgery interview] said, "No, I'm the senior person, I should be the head of the section of melanoma." In order to give her a title, that was the first woman to have a title in the history of MD Anderson, at least in the Surgery Department. And then we recruited Peter Pisters to come into the sarcoma group. That was his first job from Memorial Sloan Kettering, and it was part of a strategy that we had at the time that we were sometimes too insulated by perpetuating the MD Anderson traditions. So I purposely recruited three people from Memorial, over the time when you came: Michelle Gadd in breast cancer, Mark Roh to do full-time liver surgery, and Peter Pisters to do sarcomas. As we developed the sections, then it allowed the breast section to relate to what was then the Section of Breast Medical Oncology, and I will say Eva Singletary rose to that occasion, as Fred Ames was still in the mantra of the general surgeon. Fred was one of those people who was really good clinically at doing a number of things but didn't want to get pigeonholed in any one disease, even up to the time he retired. Eva really focused on breast cancer. She aligned herself with Gabriel Hortobagyi [oral history interview], and those two really, were the leading group to show the benefit of collaborating together as a group, in both research and patient care. That eventually led to the first trial of the care center being in breast cancer. That was so successful that everybody else wanted to do it as well.
Donna Sollenberger:
Weren't they also the first that got a PA?
Charles Balch, MD:
Yes.
Donna Sollenberger:
So we piloted a number of things through that model.
Charles Balch, MD:
Carol Lacey was the first PA to be hired and you remember it down to this; the politics of that was the head of nursing.
Donna Sollenberger:
Joyce Alt [oral history interview].
Charles Balch, MD:
Joyce Alt was very opposed to hiring a PA because it didn't report to the Division of Nursing.
Donna Sollenberger:
No.
Charles Balch, MD:
But the reason we did it was at the time in Texas, a PA could write prescriptions that a nurse clinician could not, and so we hired the first PA, and now there are hundreds of them at MD Anderson. It wasn't long after that that nursing groups went to the Texas Legislature and made sure that the nurse clinicians had the same privileges as a PA, and so now there's no difference between the two.
Recommended Citation
Sollenberger, Donna K. and Rosolowski, Tacey A. PhD, "Chapter 03: Building Collaborative Culture: The Division and Multi-Disciplinary Care Centers" (2019). History of Surgery - Interview Chapters. 26.
https://openworks.mdanderson.org/surgeryhist_interviewchapters/26
Conditions Governing Access
Open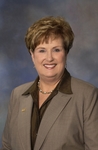 COinS