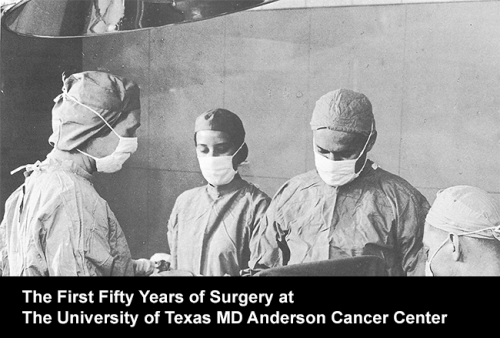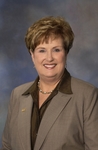 Title
Chapter 05: A New Role as VP of Hospitals and Clinics; Comments on a Long Collaboration
Description
In response to the interviewer's comment that Dr. Balch and Ms. Sollenberger had a good working relationship at MD Anderson and at City of Hope, Dr. Balch explains that when Charles LeMaistre asked him in 1993 to become interim VP of Hospitals and Clinics, he asked Ms. Sollenberger to assist him to make the role successful. [Ms. Sollenberger took over the role fully in 1994 and served until she and Dr. Balch left the institution in 1997.) They both comment on their working relationship and how their skills and perspectives complemented on another. Next, Dr. Balch brings up the managed care crisis in the mid nineties and they discuss how they addressed this in collaboration with David Bachrach. They comment on smoothly implementing a reduction in force, which successfully ushered out many of the older employees who held onto practices of the older MD Anderson culture. Dr. Balch explains that this set the stage for the expansion work John Mendelsohn would do when he took over as president in 1996. Next, Ms. Sollenberger explains that she will retire at the end of August. Dr. Balch provides an overview of her career after MD Anderson. Ms. Sollenberger talks about her work mentoring others, defines the difference between a mentor and a sponsor, and credits Dr. Balch with sponsoring her. Dr. Balch comments on his reasons for capturing the history of surgery at MD Anderson. In the final moments of the interview he reads into the record many of the accomplishments he and Ms. Sollenberger were able to implement in the Division of Surgery.
Identifier
SollenbergerD_01_20190709_C05
Publication Date
7-9-2019
Publisher
The Historical Resources Center, The Research Medical Library, The University of Texas MD Anderson Cancer Center
Topics Covered
Building the Institution; Leadership; On Leadership; Mentoring; On Mentoring; Professional Practice; The Professional at Work; Collaborations; Building/Transforming the Institution; Multi-Disciplinary Approaches; Career and Accomplishments; Post Retirement Activities
Creative Commons License


This work is licensed under a Creative Commons Attribution-Noncommercial-No Derivative Works 3.0 License.
Disciplines
History of Science, Technology, and Medicine | Oncology | Oral History | Surgery
Transcript
Charles Balch, MD:
So, I wanted to just … There are a few vignettes.
Donna Sollenberger:
I've got 25 minutes.
Charles Balch, MD:
Okay. I don't think we covered in your previous oral history … One of my seminal events was a famous Friday where I got this call to meet with Mickey LeMaistre [oral history interview] on Saturday morning --who never came in on Saturday morning. I met him in his office and he said, "Dan Oldani left yesterday, I want you to become the active VP for Hospital and Clinics starting Monday." So wait, wait a minute, because at the time I'd done managed care and a number of things at the institutional level, but that was not where you volunteer, it was really an assignment. I don't know the circumstances. Dan Oldani went to Georgetown, but obviously there wasn't much notice, so I called Donna over the weekend and I said, "I can't take this job unless you go with me, because there are so many of these things I don't understand at the administrative level," and you agreed.
Donna Sollenberger:
And Dr. LeMaistre had actually called me too, but he said to me, part of his quote was, "I know you're not qualified for the job, [laughs] but—?
Charles Balch, MD:
But the surprising thing is everybody thought this was maintenance. And in fact things got better, not worse, and we stayed on and then Donna became the official first female Vice President for Hospital and Clinics.
Donna Sollenberger:
Actually in the UT system.
Charles Balch, MD:
In the UT system.
Charles Balch, MD:
That was a famous weekend.
Tacey A. Rosolowski, PhD:
Well let me just observe … I mean it's clear from your interaction, you know each other really well. You have a great working relationship. How quickly did you know that, that you were going to be really, really good collaborators on this project?
Donna Sollenberger:
I felt it right from the get-go.
Charles Balch, MD:
I think this was our destiny. I mean as we talked about at the beginning, Donna is the only person I hired off an ad, and she said, "This is the only ad I'd ever responded to." But I think from the very beginning, we had a mutual admiration. We were—I think synergism is a good word. We thought a lot in the same way and we really --at an organizational, administrative and a leadership level, especially. Donna is a natural leader who could get people to cooperate, who hired good people at the staff level, and I think the major reason that the division was successful and that the institution was successful is she rose to leadership levels, was because of her leadership style and her organizational ability.
Tacey A. Rosolowski, PhD:
How did you feel you complemented each other?
Donna Sollenberger:
Do you want me to answer first?
Charles Balch, MD:
No, go ahead, I have an answer.
Donna Sollenberger:
Okay. Well, I think Charles is the visionary. I mean he sees all the possibilities. I'm more the pragmatist and organizer, so I would be saying, "it's a great idea, [laughs] but are we still going to do these things or do we want to try and stick something more into the work that needs to be done." I think we just, we had good conversations; we've been honest with each other the whole time.
Charles Balch, MD:
Donna would tell me, "you know your vision may be too big or you need to put some timelines on it, it's not something we're going to do tomorrow, but next year or two years." But I think our complementarity was we both had vision and strategy, but Donna had a unique ability to lay out the timetables, the resources, the staffing, to get there. It maybe creates a more realistic time schedule for things to be accomplished.
Donna Sollenberger:
Well, and it helped people see that this isn't one more thing we have to do today and that's sort of where we would … Because the ideas were always there. I mean even when we worked at City of Hope, it was the same thing: he's the idea guy and I'm more one of thinking about okay, great idea, how will we get it done? I think strategy for me evolved over time, but my natural inclination was to operate on something, make it work. So I was always thinking about how do we make it work. He and I had such a good relationship, I would sometimes go in his office, shut the door and go, "You need to slow down, people are getting worn out," so we would … Yeah, we would be honest.
Charles Balch, MD:
That's part of the synergy, that she would give me good feedback.
Tacey A. Rosolowski, PhD:
Trust, trust there.
Charles Balch, MD:
But I think the other part is we both were willing to make changes. Making changes means you're going to take a risk that something you're going to change to is better than what you came from, and we were always about change. I think that was our commonality, and together we really worked a process to make some of the changes that were to the benefit.
Donna Sollenberger:
Yeah, and it's to make things better. We were always wanting to make things better.
Charles Balch, MD:
Donna was always good at documentation of outcomes to show that it was better.
Tacey A. Rosolowski, PhD:
One of the reasons I asked that question I did earlier about how the change in culture in the Division of Surgeries played outside the Division of Surgeries … Because you know, I read the bit in your oral history interview, when you talked about taking the VP job, and then there was an aside because we hadn't talked about your relationship with Charles Balch at the time in this close working relationship. But you said, yeah, and I wasn't really going to be leaving the division, I still had that. I thought that is really interesting, that that connection was still there. So it was almost like you were taking this model that you had formulated at the division level and suddenly were starting to play it on a bigger stage. Is that accurate?
Charles Balch, MD:
So one last historical vignette that I want to ask Donna about. When we were at the VP level and who was the lady from the West Coast that told us—?
Donna Sollenberger:
Maggie Calloway.
Charles Balch, MD:
Maggie Calloway, had warned us that managed care was going to get to Texas, and our revenue was going to decrease, and that we had to adjust for it.
Donna Sollenberger:
The wheels were going to fall off.
Charles Balch, MD:
Just in a brief way, do you remember how we prepared for that? And that by early retirement and RIF --without any really blowback from the employees, that largely through Donna's leadership and David Bachrach and others-- that meant about a thousand employees [were no longer employed].
Donna Sollenberger:
Total. Mm-hmm.
Charles Balch, MD:
We had RIF and by early retirement.
Donna Sollenberger:
And by eliminating vacant positions. We made the decision we weren't going to hire.
Charles Balch, MD:
So that actually made us leaner, and when John Mendelsohn [oral history interview] came in and found out well, it isn't going to happen, he was able to build back up on that. But a lot of the older employees who were still in the civil service mindset left by early retirement. They weren't fired. They were good people, but they chose early retirement. I think it allowed the institution to make changes faster because of that period of the reduction in force of about a thousand employees. It was about 10 percent.
Donna Sollenberger:
That was back in the day. I think we were at about—you said a number earlier, but I remember when the reduction in force was done, we went down to 7,500 employees, so I'm thinking we were under 10,000 but pushing nine-something. Then we took out vacant positions and we also eliminated individual positions with people who occupied them.
Charles Balch, MD:
Without controversy. Nothing happened in the Houston Chronicle. We didn't get into any labor conflicts in the public arena, so it was done very well and very efficiently. I think it set the stage for when John Mendelsohn came.
Donna Sollenberger:
To allow him to make investments.
Charles Balch, MD:
To grow.
Donna Sollenberger:
And it grew. I was thinking, 7,500 to what, 17,500, when he was—I mean there was a lot of people.
Charles Balch, MD:
Well Donna, this is your final month or two at UTMB. So just for the record, Donna, after us being together at MD Anderson, she went out with me to the City of Hope, where she was the COO, and then went to the University of Wisconsin, came back to Baylor, built the Baylor Clinic. And when the hospital failed, then she came here to UTMB, built another [$450 million dollar] hospital that survived Hurricane Harvey. Now, after having all of those positions, is finally going to retire with her children and grandchildren, living in both Sugarland and Coronado, is that correct?
Donna Sollenberger:
Right.
Charles Balch, MD:
You've left quite a legacy. You are an awesome, awesome administrator and a leader.
Donna Sollenberger:
Thank you, it's been great, and I was—my assistant kept saying you don't have time to do all these things you know, and I said look, "I'm sitting in the chair I sit in today here because of Charles Balch," I said, "Because he was my biggest advocate." I do a lot of formal mentoring for oftentimes women. Right now I'm doing it for a class of fellows at America's Essential Hospitals. They have a national fellowship that lasts for a year. This year there are 46 fellows in the class, and I always tell them --because they want to know, what about mentors and how do you get mentors? I talk to them about, it's good to have mentors but you also need sponsors. You need someone who believes in you, who is looking for things for you to dothat will stretch you and who will sometimes put you in positions, or have you go for a position, or do something that you don't think you can do. But they see the potential in you and force you to do that. Mentors can help you with more decisions and thinking about where you want to be and how you get there. But you really need sponsors too, and Charles has been really a great sponsor for me all these years.
Charles Balch, MD:
Well, and I attribute a lot of my own success in leadership roles to the synergism of having the privilege of working with Donna. She said one of her biggest jobs and most difficult things was keeping my feet on the ground and not getting into too expensive an agenda at one time.
Tacey A. Rosolowski, PhD:
Well, but there's also a plus side to the big vision and in a sense a balancing act you know?
Donna Sollenberger:
Oh yeah, yeah, and that's what I said, that I think we were successful—
Tacey A. Rosolowski, PhD:
Yeah, absolutely.
Donna Sollenberger:
—well I think successful teams have certain attributes there; they are visionary as a collective group, they have the same values, I think that drives sucess. Having common values and a common goal, which is the vision: what you want to become, that every member of your team has to buy in to that in order for you to be a successful team. After that, there are a lot of steps you could go through, but honesty and trust, I think, have to come next. We have to trust each other, and we have to have honest conversations, but all for the goal of improving and making sure we're making the best decisions.
Charles Balch, MD:
All right.
Donna Sollenberger:
Thank you. [01:17::51]
Tacey A. Rosolowski, PhD:
Well this has been really, a great conversation. Do you folks want to wrap it up, because I know you have another meeting, and maybe you'd like to have some lunch before you go.
Charles Balch, MD:
I'm finished.
Donna Sollenberger:
I'm finished, it was great.
Charles Balch, MD:
There's more in Donna's oral history.
Donna Sollenberger:
Yes, there is.
Charles Balch, MD:
I didn't want to get back into it for a second time, this was meant to supplement that, but I think the important reason we're doing this is this information is not down anywhere. If we are going to preserve who did what when, who led the foundation and preserved the history and how it happened, who it happened with and so forth, that this is very important. So thank you for participating.
Donna Sollenberger:
Oh, it was fun. Actually, I didn't think I remembered as much as I did. You know, we were talking about culture, and I always thought Dr. LeMaistre, who was wonderful, he had a bit of a challenge because remember Dr. Clark used to come every day for lunch to the faculty dining room? He sat in the center of the faculty dining room, and all these former chairs and faculty would sit at his table and I think probably talk about—
Charles Balch, MD:
Yeah, the old days and how wonderful they were, which I always thought gosh, what a hard thing to try to balance. But Dr. LeMaistre did it really well. But I think in changing culture, when you have so much of the former culture there, it may be harder to make the changes you need to make. I want to read into the record, just a few things from my own summary that happened under our leadership together in the Division of Surgery. During this time, we recruited 66 faculty, including six chairs; professional billing increased 400 percent; patient referrals increased 42 percent; publications increased 60 percent; surgical fellowship programs increased by 200 percent; surgical training grants increased from 0 to 20, which at the time was the largest in the nation. We added residency training programs, and in the operating room we increased revenue by 50 percent; increased operating room hours by 43 percent; we started same-day surgery; started the outpatient surgery center. We increased clinical protocols tenfold; increased the research infrastructure, information systems; developed programs in micro-vascular surgery, laser surgery, biological surgery and regional chemotherapy; and increased grant support by 500 percent, to total what at the time was $5.6 million, which was pretty large; and provided new operating rooms, new surgery clinics, new surgery offices and new surgical research laboratories. It's quite a list of accomplishments. We did not maintain the status quo, and the Surgery Department continues to thrive because of those things. That's all.
Tacey A. Rosolowski, PhD:
Well, I want to thank you both for your time.
Donna Sollenberger:
Thank you.
Tacey A. Rosolowski, PhD:
For taking the time out of your amazingly busy schedule.
Charles Balch, MD:
That's from you.
Tacey A. Rosolowski, PhD:
I want to say for the record, I'm turning off the recorder about 25 minutes after twelve. [End of Interview]
Recommended Citation
Sollenberger, Donna K. and Rosolowski, Tacey A. PhD, "Chapter 05: A New Role as VP of Hospitals and Clinics; Comments on a Long Collaboration" (2019). History of Surgery - Interview Chapters. 28.
https://openworks.mdanderson.org/surgeryhist_interviewchapters/28
Conditions Governing Access
Open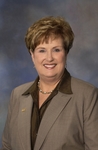 COinS