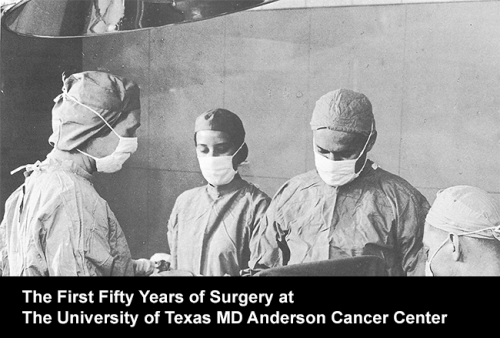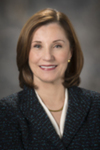 Title
Chapter 03: Building Collaborative Research Culture [Part I]
Description
Dr. Grimm begins this chapter by talking about the evolution of her career in the Department of Tumor Biology. She sketches the history of her working relationship with the chair, Garth Nicholson. She then talks about her work in the Department of General Surgery (soon to be renamed, Surgical Oncology). She talks about her first collaborations with surgeons and collaborative work on cytokines and notes resistance to some of this translational work. She sketches the process of its acceptance. She names individuals who trained in her laboratory. Dr. Grimm then talks about the significance of her collaboration with Waun Ki Hong, MD [oral history interview], who helped shift the research culture into acceptance of collaborative, translational work. She sketches the sources of resistance of medical oncologists to translational work. Dr. Balch adds comments on how Dr. Hong helped effect change.
Identifier
GrimmE_01_20190806_C03
Publication Date
8-8-2019
Publisher
The Historical Resources Center, The Research Medical Library, The University of Texas MD Anderson Cancer Center
Topics Covered
Building the Institution; Overview; Multi-Disciplinary Approaches; Growth and/or Change; MD Anderson Culture; Working Environment; Institutional Missions and Values; The Researcher; Discovery and Success; Professional Values, Ethics, Purpose; Institutional mission and Values; Leadership; On Leadership
Creative Commons License


This work is licensed under a Creative Commons Attribution-Noncommercial-No Derivative Works 3.0 License.
Disciplines
History of Science, Technology, and Medicine | Oncology | Oral History | Surgery
Transcript
Charles Balch, MD
We were, we were a new entity. And on my side, I give a lot of credit to Josh Fidler and Margaret Kripke, although they did mouse work. They really supported that interface between translational research and supporting clinicians doing good translational research, and the two of them really did laboratory research training of many of the surgeons here. I wanted to use that to segue into your department, and Garth Nicholson, and tell us about the Department of Tumor Biology and their philosophy at that time when you first came.
Elizabeth E. Grimm, PhD
At that—
Charles Balch, MD
In terms of the training of clinician scientists, and I thought it was interesting, your perception that if you are doing clinically-related translational research that wasn't really as good as the cutting-edge, deep-in-the-woods molecular science.
Elizabeth E. Grimm, PhD
Mm-hmm. And that came also with some other hires at just about—a little bit later. The Genetics Department and Biochemistry, I think, had been here. I don't know when that started. But those were the ones that I was more aware of, because they were also in the North Campus. But in the department—Garth Nicholson's department, he was really well-known. I knew him also from my graduate-school days, because of his really big paper describing the fluid mosaic model of membrane proteins. I, being an immunologist, knew these membrane proteins were the potential antigens for the immune response that we were trying to get. And so when I found out he was a chairman here, and he did this fabulous paper, and he talked in my grad school classes, and … I'm a chemist in my undergraduate training. I love all that chemistry. I'm not going to do research in chemistry, but I can read it and try to figure it out eventually. And so I thought, this is great; then we can look at the molecular thing. And we did some work with him, with people in his lab. He had great carbohydrate chemists. We published on that. My first MD PhD student had a dissertation about these N-linked glycoprotein tumor antigens. So the science that he was doing I think was wonderful, and it was very molecular [biology]. There were a few other people in the department—Jim Klostergaard, who was looking at cytokines, one called lymphotoxin that was killing tumor cells. So from the perspective of combining molecular work, immunology of some ilk, that department had the resources at that initial time that I needed. I thought that was a good decision.
Charles Balch, MD
But you felt welcomed into the department, for the most part.
Elizabeth E. Grimm, PhD
Pretty much, pretty much, yeah. yeah. I think I—
Charles Balch, MD
But you were a new entity.
Elizabeth E. Grimm, PhD
Yeah, and I know that you had to negotiate to get me in the department, because it wasn't that Garth recruited me, so I understood that, and he tolerated me with (laughs) open arms. But when I first arrived I said, "What do you want me to do?" he says, "Go do your research." I thought, that's great, I'll do it, and that's what happened. So at the beginning he didn't interfere or cause any problems. He was … It was a wonderful environment, scientifically, from every aspect.
Charles Balch, MD
Well, Elizabeth Grimm was a first-class scientist at this point with great productivity, so even if it wasn't a perfect fit, he knew he was getting a good scientist who would be productive, and he told me he was confident that she would be able to compete for national grants from the NIH, which, of course, she did. So even though it wasn't a perfect fit, he was really doing it for the joint recruitment of Jack Roth and Elizabeth Grimm, which is complicated to recruit two senior people at the same time into multiple departments. But he welcomed you as a first-class scientist, and, I think, as you'd say, he didn't get in your way.
Elizabeth E. Grimm, PhD
No, no, no, it was—
Charles Balch, MD
And allowed you to grow and really become incorporated into the department.
Elizabeth E. Grimm, PhD
Yeah, it all worked out very well, scientifically, from every perspective. So I'm grateful. I think I was able to do things, so...
Charles Balch, MD
Now, besides your appointment in Tumor Biology, you were appointed in the Department of General Surgery, which became Surgical Oncology a few years later. What was your relationship with the clinical clinicians in developing an interface between your laboratory and the clinicians at MD Anderson in Surgery and those that you took into training that then became onto the faculty?
Elizabeth E. Grimm, PhD
Oh, that was a highlight. So I would go to the Surgical meetings, and had clinical protocols, laboratory protocols, and was analyzing material from some clinical protocols. But I have to point out that the very first interactions I had was with the neurosurgeons, and at that time Helmuth Goepfert [oral history interview] was in charge of a whole bunch of—Head and Neck, and neurosurgeons, and people—not only—
Charles Balch, MD
Yeah, Milam Leavins was the neurosurgeon there, and he was in the Department of Head and Neck. This is before Ray Sawaya came to create the Department of Neurosurgery.
Elizabeth E. Grimm, PhD
Correct, and Bob Blacklock was one of the faculty who actually had been also in the same [neurosurgery laboratory] area where I was at the NCI my last two years, in the neurosurgery branch. Bob Blacklock had followed all the IL-2 stuff, and he said, "Liz, you should go to MD Anderson and write a protocol to put IL-2 into the ventricle of patients with leptomeningeal disease, and this would be the test tube in the body," right? (laughs) So I brought the first IND for use of IL-2 to MD Anderson, and surgeons were happy, but the other researchers say, "How can a PhD have an IND?" Well, I could have an IND; I just can't be a PI on a clinical protocol. And so we wrote this protocol with several other neurosurgeons. Rick Moser was one, and Helmuth was taking over something (laughs) because Milam was … I mean, they hadn't gotten Ray, obviously, yet, but he was very, very positive about all this. And a fellow over at Children's named—think of his name, with the PNETs—was very interested in this, too, Rick George, and he published. So we had a neurosurgery fellow also coming from the Children's Hospital to do projects. So one of the very first things I did was to get this protocol going. We studied the cytokines in the CSF of patients by tapping them with lumbar punctures at various times, due to the kinetics, and evaluate all the immune parameters of what was going on in these patients. They were patients with lung mets, melanoma mets, and breast cancer mets, as I recall. And it was exciting. That was very exciting. And I think we published the—I published the cytokine data. Moser left for Chicago and never got the clinical data out. We had one patient that did well.
Charles Balch, MD
So I remember one patient who was a nurse with melanoma, you may remember, who had extensive leptomeningeal disease, but nothing elsewhere. She had a clinical and pathological complete response with intrathecal IL-2. It was dramatic.
Elizabeth E. Grimm, PhD
Yes, there was one. There was one.
Charles Balch, MD
I still remember that. It was almost 30 years ago.
Elizabeth E. Grimm, PhD
Yeah, yeah, we followed her for a while, and she was still alive and working in the Med Center.
T. A. Rosolowski, PhD
That's amazing.
Elizabeth E. Grimm, PhD
Yeah, so it was a spontaneous regression—I doubt it. (laughs) Not in a CSF. So that kind of work would never have been able to be done without the collaborations of the surgical oncologists. They were so eager for it. It also resulted in an eventual endowment, called an Anderson Endowment. It's not anything related to MD Anderson, but June and Richard Anderson … Richard Anderson had been a melanoma patient here and passed away, and his wife, June, wanted to do something in his name. I remember having lunches with her, and this money was going to be mostly for research. So it hadn't really materialized, and that's when Rick Moser had left. The other neurosurgeons moved on. I think Blacklock went to Baylor or someplace, but we don't need to put all that—
Charles Balch, MD
Yeah, but this is a credit to Helmuth Goepfert, that he did recruit two people—
Elizabeth E. Grimm, PhD
Yes, he did.
Charles Balch, MD
—Bob Blacklock and Rick Moser, and I think Stim Schantz—
Elizabeth E. Grimm, PhD
Yes, Stim Schantz was here.
Charles Balch, MD
—also was a head and neck surgeon—
Elizabeth E. Grimm, PhD
He was more head and neck, yeah.
Charles Balch, MD
—interested in the lab. He was at the same time, but I think seeing the value of what we were doing, because it wasn't happening until after I got here. Other departments had been starting to recruit the so-called clinical scientists. But you can't be a good clinical scientist unless you have a partner in the laboratory that is doing this with you, because it's the interface between the laboratory and the patient where you really can have a novel approach to clinical medicine. And Liz was that important partner in Neurosurgery. I'd also say when she came here we said, "We want you to be a resource for the whole Division of Surgery, and not just in Surgical Oncology." It's a credit to her that she went out and started working with the Head and Neck Department, as well.
Elizabeth E. Grimm, PhD
Mm-hmm, and then General Surgery. The fellows were from there. Keith Heaton was one of the early ones, and Doug Tyler [ ]—
Charles Balch, MD
Doug Tyler is now the Chair of Surgery at UTMB.
Elizabeth E. Grimm, PhD
Yes, and I've kept in touch with him off and on. He's come to [my national] melanoma meetings. He's brought his fellows, and we really enjoy seeing his progress, and it was really great. So the general surgeons were also very active. I did protocols also with Thoracic Surgery. Steve Yang came to my lab, who is now the Head—
Charles Balch, MD
The Professor of and Head of Thoracic Surgery at Johns Hopkins.
Elizabeth E. Grimm, PhD
Correct, correct. And I did find in my CV that one of the first immunotherapy projects ever—or clinical protocols ever done here-- was with Steve Yang. This is the first one probably in lung cancer, was a combination of low-dose IL-2 and TNF in patients with advanced cell lung cancer at phase one trial. I thought, gee, we did that in '91? We didn't quite know what we were doing and how we were measuring it, but this is the kind of example, from general surgeons, neurosurgeons, thoracic surgeons. These are bright, bright people, and they think deeply about the science. And for me to have these collaborations, and be able to implement and understand the laboratory, and be a partner, and sometimes lead, sometimes help—they led, but these that were fellows in my lab learned so much, and went and started their own thing. I just thought it's wonderful, wonderful interaction, and I think it led to this change, the definite change you're talking about.
Charles Balch, MD
Were there any of the current faculty here that trained in your lab?
Elizabeth E. Grimm, PhD
Well, let's see, who is here that trained in my lab? Annabelle—what's her name? [Annabelle Caudle] More recently, they've stayed on the faculty... Jeff Gershenwald was never in my lab; he was in Josh Fidler's lab. Emily Robinson went to UT. Doug Tyler went to Duke, and then over to—as you already said. Gary Clayman recently went to Moffitt—or, no, he's at Tampa, Tampa, not Moffitt—
Charles Balch, MD
At USF.
Elizabeth E. Grimm, PhD
Yes, correct. He has the Thyroid Center.
Charles Balch, MD
It's the University of South Florida.
Elizabeth E. Grimm, PhD
Those are medical oncologists... Let me think who else... There are a lot of—I started having a lot of Japanese fellows, surgeons. I had a woman from India who is a surgeon that is now at Duke, on the faculty. She got her PhD with me. I'll have to think about that.
Charles Balch, MD
It's okay.
Elizabeth E. Grimm, PhD
I can't think, right now.
T. A. Rosolowski, PhD
One of those things you can add in later, (laughs) if you care to.
Elizabeth E. Grimm, PhD
Yeah. I think they've all started their own things elsewhere.
T. A. Rosolowski, PhD
I wanted to observe—
Charles Balch, MD
Now, did you do anything with Kyogo Itoh?
Elizabeth E. Grimm, PhD
Those were the first studies—
Charles Balch, MD
Because we were working on TIL cells.
Elizabeth E. Grimm, PhD
Yes. He had a lot of tissue that I also collaborated with, and set up a positive pressure room in my laboratory, which now the FDA was requiring for TIL-adopted immunotherapy, and so we took forward—it was about the time he was winding down. I don't know what year he left, but I didn't get that started until probably my second, third year here, to start a new way to grow TIL, that is now being used in Rosenberg's lab, and Patrick Hwu's lab, with anti-CD3 stimulation, to grow the T cells, because they wanted the T cells activated. So I was like, okay, we can get the T cells this way; we get all the other cells that way. Which cells are they? What do we need? We were just trying every way. So, (clears throat) anyway, we started that in our lab. We did some of the very first TIL, also. I don't know how many patients you—if you treated them, but a couple were treated, and we never finished and published that, other than in vitro. We published the in vitro work with the anti-CD3 method, because that's the only way we could get TIL to grow from these terribly immunosuppressed sites, such as the CNS.
Charles Balch, MD
Yeah. I think, in retrospect, we didn't publish our data, either, in our clinical protocol, the first one outside of the NCI, because we didn't see the responses. But I think, in retrospect, that's because we didn't appreciate the concept of tolerance, and we were trying to stimulate an immune response that was blindfolded.
Elizabeth E. Grimm, PhD
Correct, and we were using stage-four patients.
Charles Balch, MD
Yes, exactly, who were immunosuppressed...
Elizabeth E. Grimm, PhD
If we moved to earlier-stage patients with less disease burden, and were able to monitor them better. But I think MD Anderson, the medical oncologists were involved in that to some degree, and they were afraid of administering cytokines. They were afraid of getting this hypotensive shock and dealing with all that. They were not doing what was going on that I was involved with at the NCI, so that probably was more of a problem for you guys, too, to try to work around that, and get everybody on the same page. But eventually they came around.
T. A. Rosolowski, PhD
How long did that take? I mean, the reason I'm asking that is when you were saying it took about five years for these complex collaborations to evolve, my thought was that's actually pretty fast. I mean, I've talked to people who've, when they were talking about trying to get people into multidisciplinary planning conferences, it was taking ten years for people to really be able to communicate. (laughter) So what's your read on that, I mean just how open people were?
Elizabeth E. Grimm, PhD
Well, we were a team. We had the same mindset, as we've all discussed. We were probably completing each other's sentences when we didn't even know it. But Charles doing TIL already here, and I'd done it at the NCI, and then also had protocols there. It was just the same—it looked like the same thing had to happen next. Now, the more I've talked to people from around the world, they were also thinking the same thing. It's like the field moves, but each one adds their own flavor to it. We were doing that, and we just had to do it right, and deal with the state institution, and get the right money, and get the this, and get—but—
T. A. Rosolowski, PhD
So what about the process of communicating with these more conservative impulses, like the medical oncologists? I mean, what did it take to bring them around? What were those conversations like?
Elizabeth E. Grimm, PhD
Well, we had a change when Ki Hong [Waun Ki Hong, MD; oral history interview] came, and that helped me a lot. I didn't work with him at first; I know Jack did, and you did. And he was also in the mindset of translational research and collaboration, though he did not ever have a lab of his own. The people that he had working with him were actually in the department that I was in for the most part, in this Tumor Biology Department that Garth Nicholson chaired. Ruben Lotan was there. But he really wanted to work together, and he met with me several times and wanted me to come to the Division of Cancer Medicine. I don't know if it was when you were still here or not, and I kept saying, "No, thank you, I need to be with the surgeons." (laughter) And he said, "But we need..." Well, to make a long story short, I came here. But that started the change. He had a lot of battles with the medical oncologists. They just didn't have a leader. I mean, Charles was the leader that started this in Surgery, and it was on the edges, I felt. Medical Oncology needed this change. Irv Krakoff was supportive, I think, though I never interacted with him. I think he just had people under him that were entrenched enough that it needed someone else.
T. A. Rosolowski, PhD
Interesting.
Charles Balch, MD
So the Division of Medicine, like the Division of Surgery and their departments, were all full-time clinicians, and, in fact, were pretty disdainful of clinical trials. The approach was: we're the experts. We're not going to let a computer decide what our patients get. They come here for our expertise, so we're not going to do any randomized protocols.
T. A. Rosolowski, PhD
And there was controversy about doing them, too.
Charles Balch, MD
Yes, there was.
Elizabeth E. Grimm, PhD
Oh, yeah, yeah.
Charles Balch, MD
And they really had the mindset that you can't be a full-time clinician and do good laboratory research, as well, so this was a real significant culture change. Now, Irv, when he came, really began to do prospective protocols, but he himself was not a translational investigator. But Ki Hong came, largely because Mickey LeMaistre wanted somebody who was a bona fide prevention person, because Ki had done some very important prevention studies in Boston. I think he came around 1986. Ki brought a perspective in the Division of Medicine about supporting laboratory research and clinical science, the interface between the laboratory and the patient. So he was very supportive of both Jack, and they formed a multidisciplinary Lung Cancer Tumor Board and joint programs together, and I think also helped in changing the culture in the Division of Medicine that made it much easier for Liz to begin to make collaborative arrangements with the medical oncologists, to the extent that she eventually jumped ship (laughter) and left the Division of Surgery, into the Division of Medicine.
Elizabeth E. Grimm, PhD
Ki made an offer I couldn't refuse, sort of like you. (laughter) But—
Charles Balch, MD
Which is fine.
Recommended Citation
Grimm, Elizabeth A. PhD; Balch, Charles M. MD; and Rosolowski, Tacey A. PhD, "Chapter 03: Building Collaborative Research Culture [Part I]" (2019). History of Surgery - Interview Chapters. 36.
https://openworks.mdanderson.org/surgeryhist_interviewchapters/36
Conditions Governing Access
Open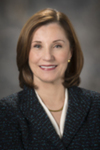 COinS