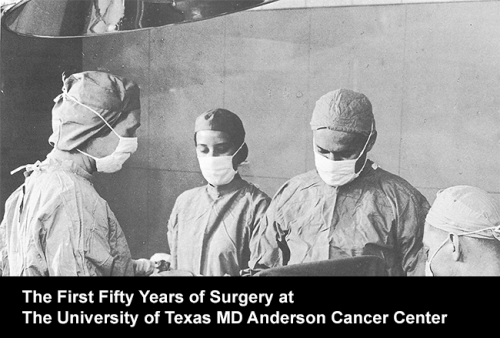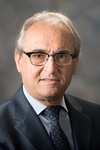 Title
Chapter 02: Developing a Comprehensive Neuro-Service
Description
In this chapter, Dr. Sawaya discusses the growth of the Department of Neurosurgery under his leadership. He sketches his vision for the department, directed with the mission of providing excellent patient care and excellent surgical care, building subspecialties, and developing the faculty's research mission to reinforce credibility. He discusses the creation of the department's database, the need it serves, and the role it plays in supporting clinical research. Dr. Sawaya talks about systematizing the volumetric measure of tumors and the work he based on this data for a landmark paper on tumor resection. Dr. Sawaya then observes that neurosurgery is heavily dependent on technology and he discusses several key devices and advances. He says that MD Anderson leadership was supportive of the Department's need to invest in technology to advance surgical practice and research.
Identifier
SawayaR_01_20190312_C02
Publication Date
3-12-2019
Publisher
The Historical Resources Center, The Research Medical Library, The University of Texas MD Anderson Cancer Center
Topics Covered
Building the Institution; Technology and R&D; Overview; Leadership; On Leadership; The History of Health Care, Patient Care; Understanding Cancer, the History of Science, Cancer Research; The Researcher; Definitions, Explanations, Translations; Discovery and Success
Creative Commons License


This work is licensed under a Creative Commons Attribution-Noncommercial-No Derivative Works 3.0 License.
Disciplines
History of Science, Technology, and Medicine | Oncology | Oral History | Surgery
Transcript
Raymond Sawaya, MD
Yes. So to expand on the growth of the Neurosurgical Department, I believe what I wanted to create when I was in Cincinnati --and as I said, I was just not getting those doors opened, they were widely open right here, and there are two major levels that Charles already alluded to a moment ago. One is the entity of the department. What kind of department is it going to be. Clearly, I completely agree, top priority, first and foremost priority is excellence in patient care and technical surgical care. I mean this is a nonnegotiable thing. I think you fast-forward now, you will find, in this Department of Neurosurgery, the most talented tumor surgeons. You see this is the advantage of being in a cancer center, unlike in a medical school, where you have to do everything related to neurosurgery. Here, our passion is in oncology and the surgical care of neurosurgical oncology patients. So patient care, excellent patient care, was absolutely number one, and that guided the recruitment process. So as I added specialists, that was top criteria. Number two in neurosurgery, was the sub-sub-specialization. This is something that didn't exist in the nation. Already having a neurosurgeon is a subspecialty. Having a neurosurgeon doing oncology work is a super subspecialty, where here we divided it in further, into a super, super subspecialty, by saying a given neurosurgeon with oncology focus cannot be absolutely the best in spine tumors, in brain tumors, in skull based tumors. Those are very critical subcomponents of the oncology work but to really be the best, you have to sub, subspecialize.
Tacey A. Rosolowski, PhD
And I can see, too, that unlike a general medical center, a place like MD Anderson would enable a sub, sub, subspecialist, to get the critical mass of patients to be common.
Raymond Sawaya, MD
Absolutely, absolutely, and we'll come back to that point, because one of Charles's interests is to expand on the education and training. I'll come back to that point in a little bit.
Charles Balch, MD
Let me interject. What Ray is describing did not exist anywhere, especially in Texas and in the area.
Raymond Sawaya, MD
That's a key.
Charles Balch, MD
So, by having that specialization, it really drew patients. They had developed the resources to allow us to continue to grow. So part of the success I think, was the uniqueness of the program that he developed in that super specialization: that there were patients all over who had needs but not anyone with the level of skill to do those very complex operations to get a patient safety through an operation.
Raymond Sawaya, MD
Yes. So, patient care, expertise, sub-specialization, top notch surgeons and doctors, that all is around the clinical, clinical-surgical aspects. But really to be credible in your work, you have to have the academic side. The first aspect, when you talk about a physician is the clinical research, first, because we're talking about patient, we're talking about understanding what's the disease and how to treat it best, so establishing an infrastructure to allow us to do clinical research was part of the vision. Obviously, I wasn't limited to neurosurgery. It was being applied in the other areas, but my responsibility was to make sure that that was the case for neurosurgery. Along those lines, I think an investment I made very, very early on was a database --the development of a comprehensive, well-annotated database. I hired a couple people to help with this. One in particular was imaging, and you will see the importance of that investment. So at the time, of course --we're talking about brain tumors now-- the MRI, magnetic resonance imaging, was just coming into play. MD Anderson had one machine when I came here. We have now, like 30 of them. So they were doing those MRI scans and we were operating on these patients, and because it's in the brain, we don't have X-ray vision, you would ask a neurosurgeon, after surgery, how much of that brain tumor did you remove? And so the response of the surgeon was, I would say, iffy, because it's a guesstimate. You know, I said yeah, well I got it all out. Well until you do the post-operative MRI scan, you really don't know how much you got out, and this is fundamental to my work. When I operate on a patient, how much did I get of that tumor out, because that may impact what happens to the patient later. So, I saw very early on, that this was a very—it was not scientific. The way we were doing things were very empirical and very imprecise. The term of "subtotal resection" or "partial resection" or "near total resection" --this terminology is still being used today in the field, is totally wrong, because it means nothing. What's gross total for you may be different for him, different for me.
In 1993, I hired a Chinese neurosurgeon by the name of Weiming Shi. He couldn't practice in the U.S., because he didn't have all the board testing and all of that, but he understood brain and brain tumors and so on, and he was very computer savvy. So, what Weiming did --and at the time there were no PACS System, so the films were plastic sheets of film with big jackets. I helped him buy a scanner, a digitizer, in the operating room, because you cannot operate on a patient without having the films, so you know the films are going to be there. After surgery, those films may disappear. They may be sent back to whatever hospital they were sent to use from and so on. So having a digitizer allowed Weiming to digitize the sheets of films and then volumetrically, using his computer --and this was before we had, as I said, all this fancy stuff-- he would do a volumetric measurement of the tumor. And after surgery, he would again segment the MRI, digitize the images and provide a percentage of extent of resection. So, in 2001, I published what turned out to be a landmark paper on the role of extent of resection for the most malignant brain tumors, called glioblastoma. That paper today has 1,600 citations; in neurosurgery it's almost unheard of.
Charles Balch, MD
That's a lot.
Raymond Sawaya, MD
Now, in your field, especially with melanoma, you have an incredible database that you worked with over many, many years. But in neurosurgery, to have a citation of over a thousand is almost unheard of.
Charles Balch, MD
That defines a landmark paper.
Raymond Sawaya, MD
Exactly. That started in 1993, with me being able to hire this full-time digitizer if you will, giving him the tools to do what he was doing. Nobody ever did that and this is why this paper is so highly quoted, is because you have the basics, the principles and the data that comes out of that work is something you can bank on, is something that is real.
Tacey A. Rosolowski, PhD
I'm also putting together, because I remember when we chatted with our oral history interview, you know one of the first things you did was you pointed out that image of the tree.
Raymond Sawaya, MD
Exactly.
Tacey A. Rosolowski, PhD
The comprehensive vision for neurosurgery and neuro-oncology. And as you're describing, first of all the administrative vision, how do we create a division with a departmental structure that can funnel resources, and then within each of those departments, getting key leaders who have, within their own field, a comprehensive vision. What you've got, I mean it's a really interesting moment for the institution, to put all that together, to drive this growth, and the advancement intellectually and clinically.
Raymond Sawaya, MD
Exactly.
Charles Balch, MD
Let me interject one other story that I remember, Ray, early on, relating to the operating room. And the context here, we're in 2019 and one of competitor hospitals is advertising on television, all the high technology they have in the operating room, including navigation equipment, to know where they are in the brain. I remember early on, that you had one of the first navigation devices. I came into your operating room and there's all this equipment around the patient, to image them, including not only the digitized pictures of the tumor, but you were actually pioneering the navigation devices. Can you tell us a little bit about that?
Raymond Sawaya, MD
Exactly. So that really falls under the rubric of technology. You referred to the tree, clearly in the trunk of the tree is written in big letters, TECHNOLOGY, and that of course is not limited to neurosurgery at MD Anderson. It's applied to all specialties, but neurosurgery in particular is heavily dependent on technology. One such technology is navigation. So what is navigation? It's a GPS basically, again, because the brain is covered by the skull, is contained with a bony structure and we don't have X-ray vision, there's no way to see through. I would see patients coming to us, having had surgery somewhere else, where they missed the tumor. Why? Because they opened in a spot—in fact, I have a melanoma patient, had a small melanoma like this, and I have a craniotomy done on that patient somewhere and the craniotomy is here and the tumor is there, so clearly they opened the wrong spot. Well, I mean of course that can happen because an MRI is a 2-D dimension, the head is a 3-D dimension, and when you translate 2-D to 3-D you may miss it. Navigation allows you to register the head in a computer, in the operating room, and to use a pointer. The first one was called a viewing wand, we called it the Magic Wand. I went up to Toronto in 1993. There was a prototype, it wasn't yet FDA released. I went with Franco DeMonte, my skull base neurosurgeon who also happens to be Canadian. We went to Toronto in January, there was so much snow on the ground it was awful, and we saw the system and there was nothing like it anywhere in the world, and we needed it. So again, with the help of the institution, investment. I was allowed to bring this piece of equipment in 1993, and the first year, in 1994, the full year we were using it, we used it on 15 patients, 15 operations. Today, over 800 per year, just to show you. I have a graph that demonstrates the growth of use of intraoperative navigation. We went from this viewing wand to a ViewScope, to the SurgiScope, which again is something that the institution helped me with. I went to Grenoble, France. There was a great, great—it's their IT hub in Grenoble, in France, where a very smart neurosurgeon developed a robotic microscope, which means the microscope can move. It was like a spider on the ceiling and so the computer would bring the microscope down --the patient is draped and ready for surgery-- and will angle the microscope along the trajectory that we tell the computer, this is the tumor. This is the entry point right here, the tumor is down deep, which trajectory should we take to be right on, the compute guided. It cost us $1 million. MD Anderson helped me pay for it and you know --so investing in technology was something I of course heavily believed in, put it as a core for the department. But it's not enough. It's not enough to have ideas, it's not enough to have vision, it's not enough to believe something. You have to have the resources, and I would firmly state that one of the greatest advantages of MD Anderson --and this is obviously not limited to neurosurgery-- is our ability to convince the institution that those things are important, those things are elementary, are fundamental. Yes, they are costly, those navigation systems. We have about six of them now at MD Anderson. They cost about $400,000 each, I mean that's not cheap. This computer, robotic microscope, was $1 million. You fast-forward to 2006, when we installed our BrainSuite, intraoperative MRI, that was $9 million. Now it's fantastic, and nobody had it in the region, but for MD Anderson to come up with $9 million, I mean you know … So again, I think there is a true belief in this institution and obviously, this applies a lot to surgery, that investing in the infrastructure, investing in technology is important, and it pays because our reputation goes out, because we can do more things, we can do better things in our surgeries.
Tacey A. Rosolowski, PhD
How has that investment in that technological infrastructure had an impact on training, clinical capacity, you know the kind of downstream growth. Did you want to go there next?
Charles Balch, MD
Let me put it out, what Ray was describing was the forerunner of what we know today as robotic surgery, which is being done all over in the body, starting in the prostate and the GI tract, and now in the head and neck, and now everywhere. But we were one of the first. The strategy here, that I think we all brought, was innovative therapy, not just in new drugs or new radiation devices, but new technology in the operating room. We'll talk about it later, but we installed the first intraoperative radiation therapy machine in the operating room as part of the technology. And when we built the new hospital, the design of that --and again, David Hohn had a major role in the design of these new operating rooms that Ray is talking about. It was all about bringing the technology into the operating room for all of these specialties: micro-vascular surgery, intraoperative CT scanning, navigation devices, radiation therapy devices, ultrasound, which wasn't being used much. These were all part of innovations in surgery. But I think more than that, all of us wanted to document not just having fancy widgets and devices, but documenting their value prospectively.
Tacey A. Rosolowski, PhD
The impact on patient care.
Charles Balch, MD
This goes back to what Ray had said, having the database allows you to document what you did, the improvements that you made, and to be able to publish that as credible research, because it was being done prospectively and the data was complete, valid.
Raymond Sawaya, MD
Exactly.
Charles Balch, MD
So these are very important in bringing innovative surgery and innovative multidisciplinary care to the institution. But more than just bringing it to the institution for patient referrals, but making that part of our academic enterprise. To document what we do so that others would see the value of that and copy it in their institution.
Tacey A. Rosolowski, PhD
Well, and having a direct impact on the growth of fields, I mean that's hugely important.
Charles Balch, MD
Yes, exactly.
Recommended Citation
Sawaya, Raymond MD; Balch, Charles M. MD; and Rosolowski, Tacey A. PhD, "Chapter 02: Developing a Comprehensive Neuro-Service" (2019). History of Surgery - Interview Chapters. 39.
https://openworks.mdanderson.org/surgeryhist_interviewchapters/39
Conditions Governing Access
Open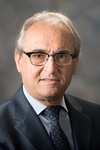 COinS