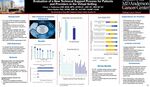 Description
A growing body of evidence suggests that care delivered by the virtual platform can be safe and effective. However, digital health solutions need to be integrated into the patient pathway for optimal support as well as improving the patients experience.
The findings provided the evaluator an opportunity to learn what is working well for outcome effectiveness and what areas need improvement to achieve better outcomes, particularly with patient and provider satisfaction, access to care, and the overall usage of virtual follow-up among diverse patient populations.
The usefulness of the program evaluation can facilitate the critical integration of the nursing leadership role to advancing and delivering goal-concordant care in the virtual setting.
In regard to nursing implications, the utility of oncology providers are very instrumental and capable in providing collaborative leadership strategies.
In addition, nursing leaders are well-poised to incorporate the role of technology in inter-professional practice.
Future program evaluation should allow for dissemination with a robust use of program evaluation tools to other areas within the organization for process improvement initiatives.
Category
Evaluation of a New Process
Department
Investigational Cancer Therapeutics (CCTT Clinic)
Recommended Citation
Patterson, Clover J. and Barber, Diane PhD, APRN, "Evaluation of a New Technical Support Process for Patients and Providers in the Virtual Setting" (2022). Ambulatory Celebrate Improvements Fair 2023. 12.
https://openworks.mdanderson.org/acif23/12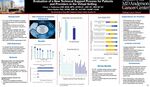 COinS