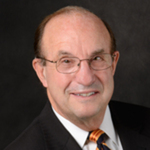 Title
Chapter 02: Creativity, Leadership, and Choosing Medicine
Description
In this chapter, Dr. Balch notes that he played jazz trumpet and focused on music during high school, then reflects on the importance of creativity to both leadership and research. He describes the mental process of playing jazz.

Identifier
BalchC_01_20181022_C02
Publication Date
10-22-2018
Publisher
The Making Cancer History® Voices Oral History Collection, The University of Texas MD Anderson Cancer Center
Interview Session
Topics Covered
The Interview Subject's Story - Personal Background; Leadership; On Leadership; Inspirations to Practice Science/Medicine; Character, Values, Beliefs, Talents; Personal Background; On Research and Researchers; The Researcher; Influences from People and Life Experiences
Transcript
T.A. Rosolowski, PhD:
Well, take me back to kind of your early family life, and also your school. Because obviously you're in this environment with this individual who's gotyour dadwho's got this excitement, new vision, projects, lots of leadership abilities, scientific element within the family. How did you start discovering what you were going to bring to the party of the world? [laughs]
Charles Balch, MD:
Sure. Well, so at age four we moved to Toledo, Ohio, so I grew up in Toledo. I went to high school there. I went to the University of Toledo, and probably was not very passionate about my studies until I got to college.
T.A. Rosolowski, PhD:
What were you passionate about?
Charles Balch, MD:
Music. I was a jazz trumpet player. I had a dance band. But I was not a serious student in high school, but somehow when I got to college I finally understood the importance of not only getting a good education but having good grades so I could go on to medical school.
T.A. Rosolowski, PhD:
Tell me, thoughlet's linger a little bit over the music piece. I mean, what was it that drew you to the music? When did you start having this strong interest in music?
Charles Balch, MD:
I started playing the trumpet at age five or six, and I grew up with that. I was very good at it. I think another part of leadership is creativity, and it's interesting that a lot of people who are creative in scientific fields, in medical research, many of them also have an artistic component, whether it's painting, whether it's music, whether it's singing, but I think there is something about creativity that is an essential part of research in our professional life, but for which many people have an avocation in music.
T.A. Rosolowski, PhD:
Absolutely. I have seen that, and what's interesting, I actually, as an interviewer, began interviewing artists, and one of the things
Charles Balch, MD:
The person that comes to mind is Jim Allison, who plays a harmonica.
T.A. Rosolowski, PhD:
Yeah, yeah. And I'm thinking, too
Charles Balch, MD:
And does it very well.
T.A. Rosolowski, PhD:
And does it very well. Yeah, there are lots of people who are musicians, who are visual artists, and that's one thing that I've really discovered, that the creative process is very similar across fields, and motivations for creativity
Charles Balch, MD:
To get back to that, if you do jazz, a lot of jazz music is impromptu, that you're not following the notes on a songbook; you are making up in your mind some themes and music that is impromptu. But it also has to be good enough that people want to listen to it and invite you back. So if you are a successful jazz musician, you have to be creative. And I think it's that creative process that is very important, as I developed into biomedical research. And also, it was a creative process even administratively. When you have a vision for something, you have to be creative of how you make changes, the process of change, the development of the implementation, the assembly of people to make the change, and then the documentation to show that, yes, you didn't see that vision at first but look at the documentation of how that enriched the life and the professional activities of the institution or the department that you're leading.
T.A. Rosolowski, PhD:
That sounds like a cool article, the jazz music of leadership, [laughs] or the jazz music of research.
Charles Balch, MD:
Yes.
T.A. Rosolowski, PhD:
That's pretty cool. Now, tell me: you said that when you got to college there was a shift, and you suddenly became more interested in academics. Now, was your first impulse to be interested in science, or did you start with music at the University of Toledo?
Charles Balch, MD:
Now, that'swhen I was in high school my aim was to go to a jazz music college, much to the horror of my parents, said, "You're not going to do that. You need to get a regular college education." And a lot of my foundation that drove me into medicine was in Boy Scouts. I was an Eagle Scout. When I was 14, I got First-Aid Merit Badge, and I remember the doctor who gave me the quiz that led to my First-Aid Merit Badge, I remember coming out of his office and saying, "I'd like to be a doctor just like that person."
T.A. Rosolowski, PhD:
What was it that drew you at that time? What did you see that inspired you?
Charles Balch, MD:
I reallythat was intuitive. It became a reference point for me for the rest of my life of saying I want to be a doctor, and I kept testing that to other things, including music, and finally I decided when I got to college, I enrolled inactually, here's another interesting storyI enrolled in pre-dentistry, because my high school counselor told me I wasn't serious enough to be a doctor. [laughter] So, by default, he said, "Go into dentistry." So I enrolled in pre-dentistry, and after two years I was accepted at the University of Michigan Dental School. Usually that's four years. And I thought, well, if I can get into dental school after two years, maybe I should stay another year or two and enroll into medicine. It's the same coursework. I was a biology major, a chemistry minor, and I did very well when I finally applied myself. So I had the innate ability to get good grades; I just had to have the motivation to do that.
T.A. Rosolowski, PhD:
Now, when you were going through these courses and taking these science courses at the college level, what were the subjects that drew you particularly? And you obviously have thought a lot about how your brain works, and what your brain does, tracks you in certain areas. What were you seeing or intuiting when you were in college about that whole set of relationships?
Charles Balch, MD:
So my passions were in biology, so much so that even as a sophomore I became a lab assistant in botany and zoology, because I had the highest grades in the class. And that's an interesting story because I met my wife in the botany class as when I was a lab assistant, and we got married, and we've been married now for 52 years.
T.A. Rosolowski, PhD:
Wow. And her name?
Charles Balch, MD:
Her name is Carol.
T.A. Rosolowski, PhD:
And what was her maiden name?
Charles Balch, MD:
Carol Albertson. So the answer to your question is I gravitated very naturally to biology, took all of the courses in biology, aced them all, and it was very clear that that was something that I was just following my passions. The other thing that happened while I was in pre-medicine is I had the opportunity to work at Toledo Hospital as a surgeon's assistant. At the time, there were no trainees at the largest hospital in my hometown of Toledo. It was a 5 or 600-bed hospital. It had a huge surgical program, but nobody to assist in surgery except for nurses. So we were trained as premedical students to be surgeons' assistants, so I was actually the first assistant in major abdominals cancers and so forth, and I gravitated to heart surgeons, which were the only ones in northwestern Ohio. I started working in their dog lab, and understanding how to assist in cardiac surgery, and became their first assistant for all their heart surgery.
T.A. Rosolowski, PhD:
So in addition to having a musical mentality, you also have a lot of visual ability
Charles Balch, MD:
Yes.
T.A. Rosolowski, PhD:
visualization skills, and sounds like motor skills and tactile, which, of course, goes with playing an instrument, as well.
Charles Balch, MD:
But it also goes with being a surgeon. Eye-hand coordination and the ability to make irreversible decisions quickly are two components that are essential for a successful surgeon.
Recommended Citation
Balch, Charles M. MD and Rosolowksi, Tacey A. PhD, "Chapter 02: Creativity, Leadership, and Choosing Medicine" (2018). Interview Chapters. 464.
https://openworks.mdanderson.org/mchv_interviewchapters/464
Conditions Governing Access
Open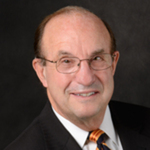 COinS